Hollywood, Aug. 25, 2020
By Bob Marich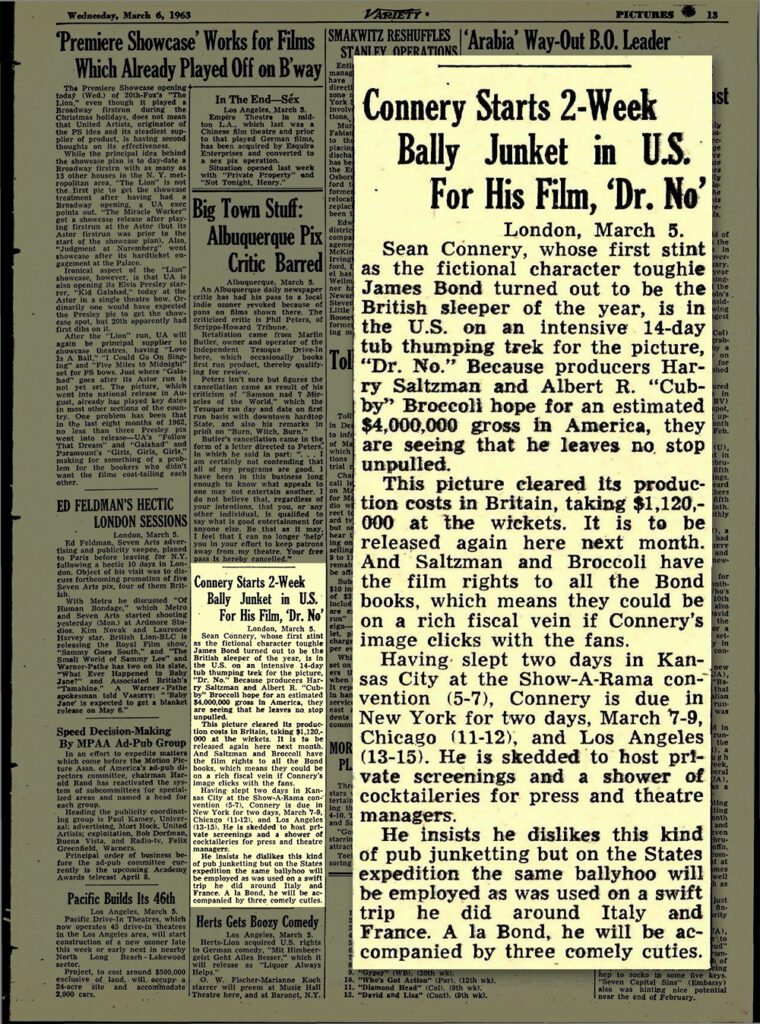 Variety mined its rich editorial vault in a Aug. 25, 2020 salute to Sean Connery, as the actor best known for portraying suave British agent 007 celebrates his 90th birthday.
The birthday salute article reports that decades ago Variety presciently intimated that the first James Bond pic was positioned to be an on-going franchise: In a June 26, 1963 article, Variety in a bit of imaginative word play noted that the public's reaction to Dr. No was 'yes, yes.' It went on to report that United Artists was looking to create a franchise and that Connery was expected to reprise the role in 10 features, which would shoot every year. Ultimately, the actor would play the role six more times…"
A column item by the legendary Army Archerd dated March 14, 1963 reported: "Sean Connery feted last night by UA at the Directors Guild screening of Dr. No, plus a feed at Chasen's restaurant, was only a coupla years ago hitching rides on Hollywood Blvd. That's show biz. He returns to England, wife Diane (Cilento) and their newborn after the Coastour, starts another Ian Fleming film, From Russia with Love…"
Click on the link below to see the whole story.