By Bob Marich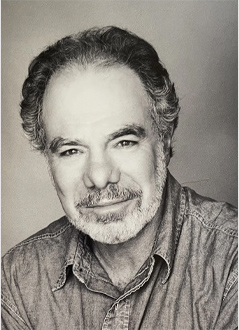 A multi-hyphenate in journalism, writing and media, Richard Setlowe passed away at age 89 after a career on the West Coast that included working at Daily Variety. He died at Kaiser Permanente in Panorama City, Calif. ln Aug. 25 after long-term health issues.
From 1962 through 1998, Setlowe wrote for Daily Variety on film, music and drama, including a period of full-time work serving as lead film reviewer for a time.  In a 1992 Variety story about Frank Sinatra's film career before his award-winning roles, Setlowe wrote: "From the time that studio executives and directors became aware that the skinny crooner was an actor of astonishing range, the critics constantly lamented that the actor never exercised the taste and discrimination in his roles that the singer did in his music."
In his journalism career, Setlowe also worked as a writer and editor at the San Francisco Examiner and contributed to Time, Life and TV Guide magazines. He also was an accomplished novelist and network TV executive.
According to his obituary in Variety, "A private celebration of his life will be held at Beyond Baroque Theater in Venice, Calif., on Sept. 18 at 1 p.m. Donations may be made to the American Cancer Society."  
Setlowe was born in New York on April 21, 1933 in the depth of the Great Depression, growing up there and in Tennessee. He finished college at University of Southern California, and then served in the U. S. Navy as an officer. Setlowe was an achiever in life and recreation as a scuba diver, snow skier and private pilot, tennis player. His wife of 50 years, Beverly Setlowe, died in 2012. He is survived by sons David Higgs and Chris Balaam and grandchildren Chase Higgs, Hailey Holfelder, Adam Balaam, Eric Balaam, great-grandson Luca Holfelder and niece Kimberly Setlowe.