Hollywood, Dec. 7, 2020
A column made famous by former Daily Variety mugg, Army Archerd, which was a "must read" in the pre-corporate days of the sheet, "Just for Variety" is back.
Variety's signature column, which first appeared in Daily Variety 75 years ago and ran until 2005, returned as a weekly print and digital franchise starting on December 2. Written by senior culture editor Mark Malkin, the column focuses on industry dish from both behind and in front of the camera, industry personalities, social and philanthropic activities and trends in the creative community.
Launched in October 1945, the daily column became synonymous with the legendary Army Archerd, who took it over in 1953. Archerd penned "Just for Variety" for more than 50 years before his retirement in 2005.
"I am so excited for my next chapter at Variety," Malkin said. "I am honored to continue the tradition of 'Just for Variety' while also introducing the column to a new generation of Hollywood insiders and Variety readers. This is one reboot I'm hopeful everyone will get behind."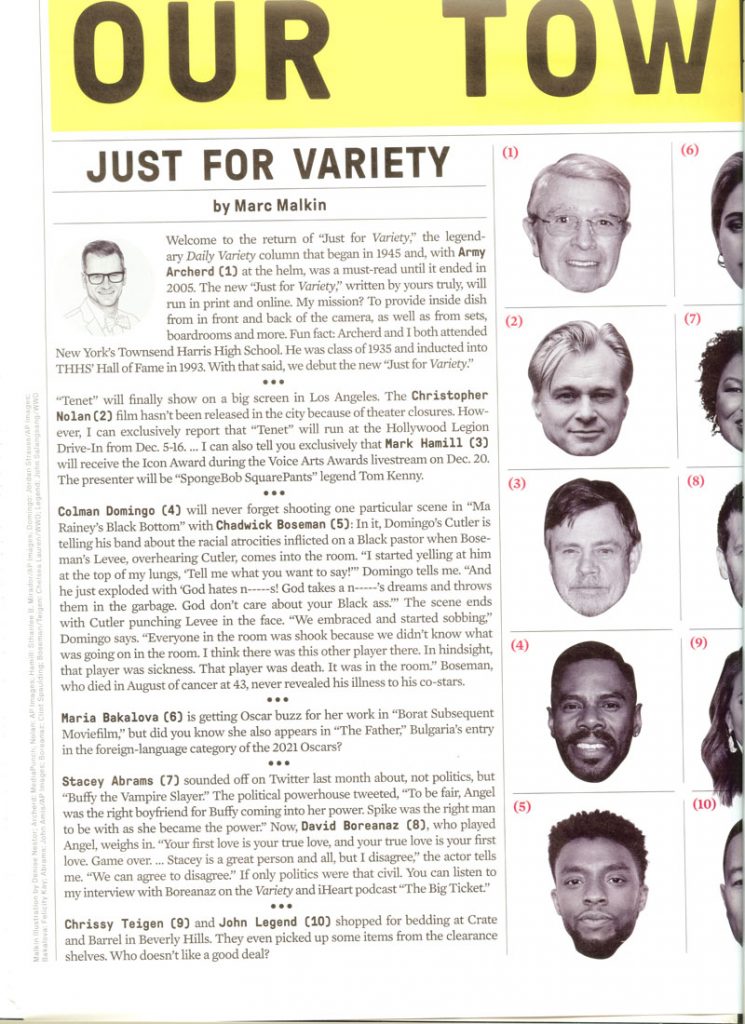 end