January 2, 2021
Following are the contributions received from muggs for this year's end Simesite round-up. We were pleased to see that several came from muggs that had not submitted anything in the past year, such as Mark Silverman, Edna and Dan Fainaru, Debbie Kruger, and Doug Galloway, while others, such as Mike Evans, Tom Gilbert and Bill Grantham failed to respond. In any case, this year's tally was 21 replies which ain't bad, considering it has been 38 years since the sale of Variety to the corporates.
Ian Watkins in London and I in Madrid wish all the muggs who once were part of the Variety and Daily Variety team in the Syd Silverman era Best Wishes for the coming year which we hope will be a better one for all of us than the annus horribilis we have just passed through. Following, in the order in which they were received, are this year's contributions:
Mort Bryer
Harlan Jacobson
Joe Morella
Don Groves
David Stratton
Rebecca Lieb
Edna & Dan Fainaru
Mark Adams
Bob King
Debbie Kruger
Doug Galloway
Jay Blickstein
Bruce Alderman
Marie Silverman
John Willis
Norman Scherer
Mark Silverman
Marge Prezioso
Elizabeth Guider
Elizabeth Jensen
Peter Besas
Fred Lombardi
Pat Watkins
Norwalk, CT. Dec. 15
Mort Bryer is hanging in close to home, as usual, mainly trying to dodge that bug that is making its way around the world. With short trips to his mailbox, for the usual junk mail and bills.
Croton on Hudson, NY. Dec. 17
My wife, Susan, and I have spent the year primarily at home in Croton on Hudson, NY, what is now called for marketing purposes the gateway to the Historic Hudson Valley. We're about 45 minutes north of Grand Central Station on the Metro North commuter line, commuters being in short supply.
Talk Cinema, our series of pre-release foreign and American indie films and discussions around the country has been in mothballs since mid-March. Susan's post at the Susan G. Komen Race for the Cure (through Central Park), a breast cancer 501-C3 org, came to an end when that organization pulled back to its Dallas HQ and closed all its affiliate chapters.
Talk Cinema Travels also hasn't taken anyone to the many film festivals around the world we typically did in a given year — Havana, Reykjavik, San Sebastian, etc. Nor have I covered any professional festivals in the old sense of covering. My last real-time film fest was Sundance last January 2020, but I've continued "covering" virtual film festivals as a press guy, which means chiefly Toronto and NY. And as you all know, Cannes was M.I.A. in May, and I don't regularly stop at Venice.
I chiefly report and review on my website, www.talkcinema.com. and on WBGO, an NPR affil based in Newark that broadcasts to the tri-state NY metro market. WBGO's format is jazz and NPR news and local features, one of which is me. I think you can see traces of my Variety training in a recent, typical review: Hillbilly Elegy.
WBGO is a great jazz station for you to access at www.wbgo.org. For those of you who like jazz, it's one of the best jazz stations in the US. The NY TImes said so, so it must be true. It pairs well with cocktail hour, cooking dinner or otherwise just hanging out. ("Alexa, tune WBGO.org")
My son is moving along well in his career in film production in the NYC area. He was location manager on the upcoming WB film of In the Heights, which was pushed back from last year to this year, before WB decided to offer it day and date via streaming and theatres. A decision which rankled a lot of folks in the biz for obvious reasons. His fiancée (wedding also pushed back to October '21) has an exec role at Steiner Studios in the city and directs NFL, NBA etc network games at CBS on weekends. My daughters are embarked on their own paths, one in Telluride CO in event production including the film fest there, the youngest getting her MSW at Fordham and living at home with the old people till the Spring when, like Thurber's bat, she can get the hell out.
I'd love to hear from any of you folks, and when civilization has finished collapsing, see you on my turf should you be around anywhere from midtown to the gateway to the Historic Hudson Valley. As Bob Landry always used to remind me, "Harlan, consider the source."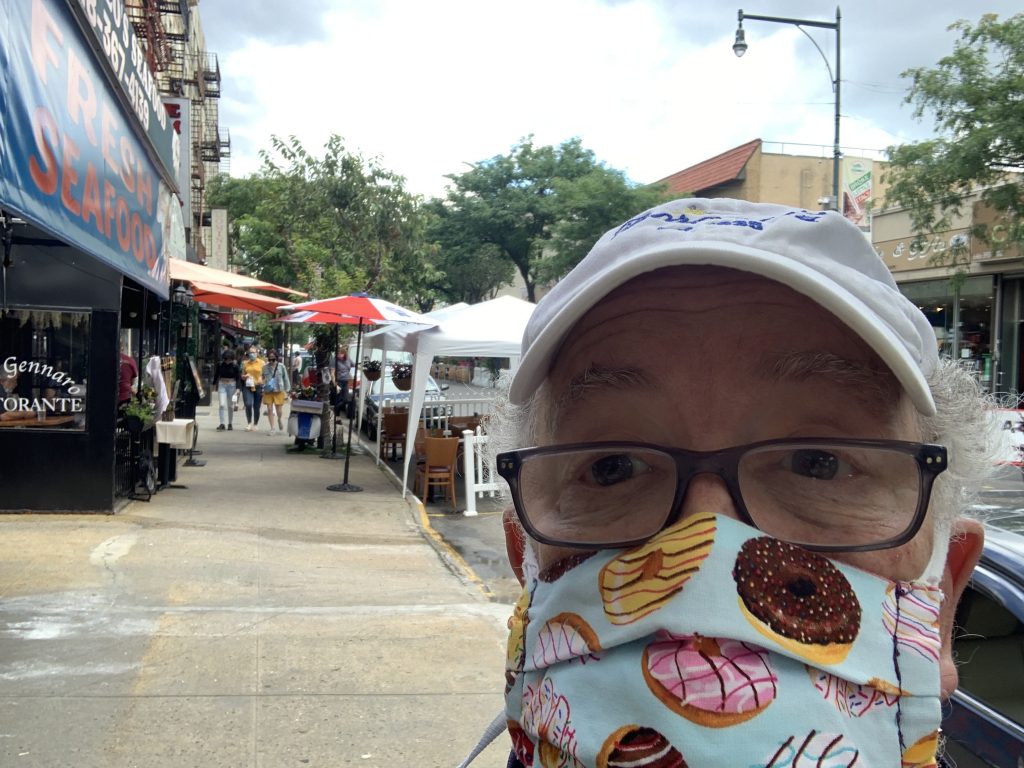 Tucson, AZ Dec. 18
So great of you guys to keep the Site going and have this year end review.
Yes. Although the ranks of muggs keeps diminishing, we who are left all remember them fondly. Rela here. That's Joe Morella, class of 1969. Still in Tucson and still along with fellow mugg, Frank Segers, typing away. Doing our daily blog, ClassicMovieChat. Check it out. We're having fun. No travel this year (for me) but will start again after (we hope) the vaccine. Fondly remembering my pals Johnny Madden in NY and Bill Edwards in LA and all the days and nights at the theatres and nightclubs. And Norma and Joannie and Peggy on the switchboard… Those were the days, my friends. Frank and I in our 80s now, telling ourselves that 80 is the new 60. Hy Hollinger is our role model. As we all know, when Variety puts its stamp on you, you stay Stamped.
All the best for 2021. Thanks for keeping in touch.
Sydney, Dec. 18
Season's greetings to the muggs and thanks again to Besa and Ian for keeping alive the spirit of the "old" Variety via Simesite.
As Besa reported, the annus horribilis in Australia was capped by the passing of my friend and former colleague Blake Murdoch (Doch), aged 58.
I attended his funeral where there were heartfelt tributes from his son Tom, fiancée Natalie Boyd, his elder brother Lachlan and long-time friend Pip Bulbeck.
Patrick Frater wrote an obit (https://variety.com/2020/artisans/asia/blake-murdoch-dead-dies-trade-journalist-1234850284/) for Variety, which included quotes lifted from Facebook from "former Variety writer Michael Evans."
A pity that Frater did not know Mike was an ace salesman, and that not one person among the current Variety staff picked up that error.
I hired Blake after he graduated from Charles Sturt University to work with me in the Sydney bureau. He left to go freelancing after a couple of years and I asked him to take over from me (with Syd Silverman's blessing) when I joined Hoyts in 1987. He was a lovely, kind man and a superb newshound.
I am enjoying semi-retirement after quitting Inside Film (where I worked three-and-half days a week, down from four due to the pandemic) at the end of October.
I still cover TV news in Australasia for C21 Media. I'm voraciously reading novels, cycling and walking with two retired mates, watching shows on Netflix, Stan and Foxtel, and I to try to see one film a week in cinemas, when there is decent product.
My wife Jenny (pictured) continues to work in surgical admissions at Hornsby Hospital. Our daughter Claudie is doing a degree in social work at RMIT in Melbourne and Tilda is a paramedic based in St Ives.
All the best for 2021.
Dogo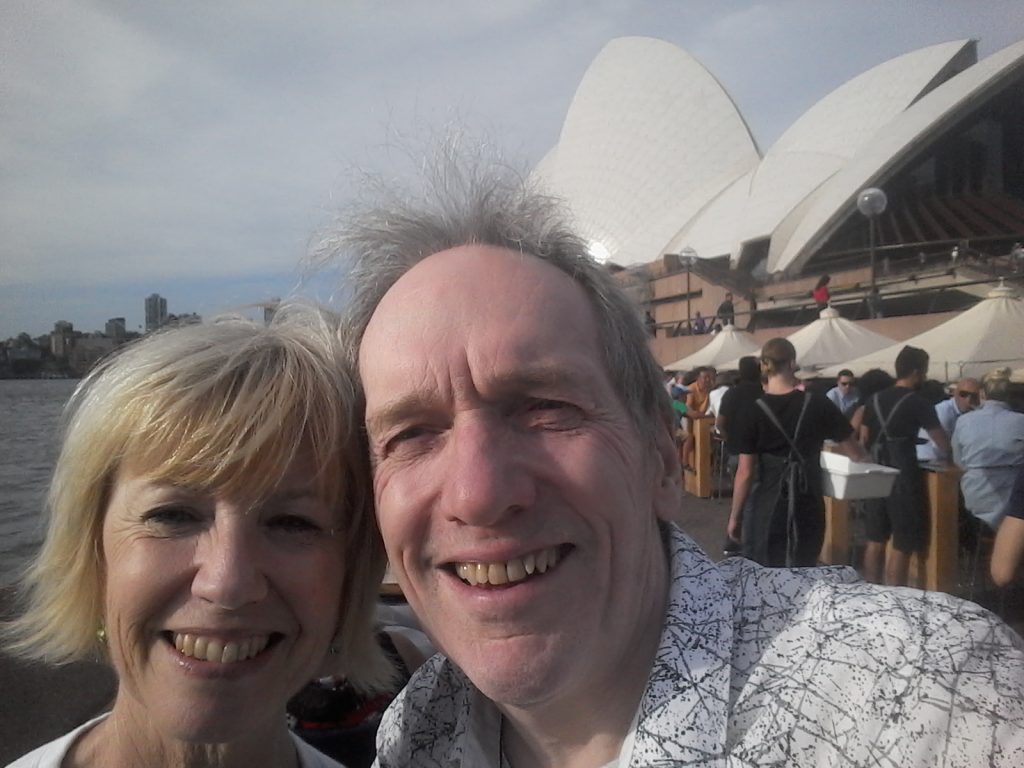 Sydney, Dec. 20
I'm happy to contribute and be a part of this great tradition.
I'm still contributing a weekly film review page to The Australian (Murdoch's national broadsheet). During the COVID lockdown my regular lectures on international film history – held at Sydney University – have not been able to take place – who knows when they may resume. But I've been kept busy writing. I was commissioned by Allen & Unwin to write a book describing my 111 favourite movies and that is now complete and has been delivered to the publisher for Christmas 2021 release. I'm now working on an (unsolicited) book on Australian films made over the past 30 years. This is a pretty big task and I hope, when I've finished describing the films themselves (features only, no documentaries, shorts or tv programmes) I'll be able to flesh it out with industry interviews and comments. I've discussed this with another local mugg, Dogo (Don Groves), who may be able to help me with this section of the tome.
Otherwise I'm coping with the pandemic and resigned to not attempting any overseas travel for the foreseeable future. It was truly sad to learn of Blake Murdoch's untimely death – too close to home.
Warm wishes to all muggs,
Strat
Tsagarada, Greece Dec. 21
Hi Muggs!
I continue to make the adjustment to life in rural Greece, not the worst place for a year of lockdown, but as a New Yorker at heart, I'd kill to walk down a city street again. When I signed up to live in a small and remote village, it was with the understanding that I could sometimes actually leave. My work as a digital marketing media analyst/consultant flatlined this year (as did the work of so many others), so in an effort to stay busy and maintain a sense of self worth, I'm busy this winter writing a doctoral thesis. I was accepted at Anglia Ruskin University in Cambridge as a Phd by Published Work candidate, meaning my body of already-published books and research counts toward the bulk of a dissertation. I still have to write a hefty paper defending my body of work as just that. I'm hoping the degree will land me more guest-teaching gigs, like the one I had in Barcelona last winter. Visiting professor gigs are great way to globe hop and get the opportunity to live in far-flung cities for a few months.
Sending greetings to you all. And anyone who gets to Greece, please come visit!
Tel Aviv, Dec. 28
You must be joking (about what we did this year). What could we have done this year, except stay at home, watch movies on the largest TV set we could afford, and wait for the Chinese Batrss to go away. Yes, we went on publishing our film magazine, still the only one in the country, but online for 2020, we did program our festival in the desert, but again, online, with a Drive-In weekend, but that, at last for us, does not count as a festival. All we can do now is wish you, and us, a better new year, with lots of health – at our age it's mandatory – and with better films – in our condition, it is essential.
London, Dec.28
With splendid timing I left my position as Artistic Director of the Edinburgh International Film Festival at the end of 2019…within a few months the festival and media game largely collapsed alongside the arrival of the COVID pandemic. Plenty of time, though, for some freelance film criticism; festival consultancy and developing a few projects. Still managed to be on three film festival juries – two remotely and one in person (the Black Nights film festival in Tallinn in late November) – and since then have been hunkering down with various projects and also ploughing through awards screeners for various voting duties.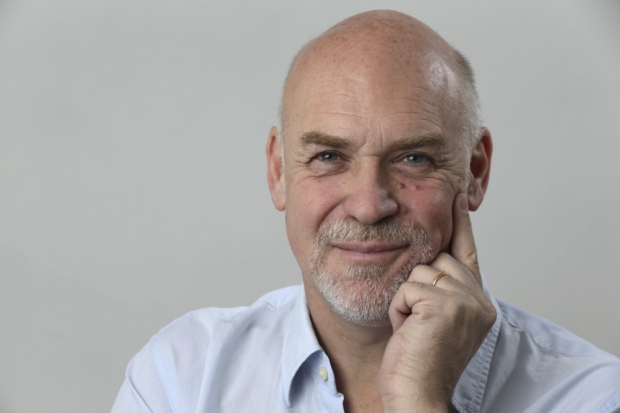 Suffern, NY, Dec. 28
Greetings Variety Muggs.
What a year, right?
Firstly, I was very saddened by the recent news of Blake Murdoch's passing. I had the pleasure of getting to know him in Australia. A soft spoken gentleman who was helpful, smart and very pleasant to be around. My condolences to his family and friends.
On a historic note: I lost a grandfather to the Spanish Flu of 1918. The family lived in Hoboken, New Jersey and my grandfather worked on the docks there.
During the current pandemic I lost five friends to Coronavirus, also rejoiced in the recovery of eight friends who contracted it. Heard the glad news of others stating: "It was just a cold."
On a happier note, I became a grandfather twice in 2020. Two beautiful girls, Harper and Ava.
I took a temp. job with the '2020 Census', a lot of class time and formality. ( division of Dept. of Commerce ). Being already accustomed to knocking on doors, I became a Census Enumerator. Met a lot of nice people, had a few doors slammed in my face ( six feet apart ). The Census work was stopped a month earlier than planned due to a Federal order. Outcome to be determined. Glad I did it, an interesting experience.
It's certainly been a year of turmoil and trial but there appears to be light at the end of the tunnel.
May we all emulate 'The Unsinkable Molly Brown'.
And weather this unwelcome pandemic.
To all Variety family out there, All best wishes for a better New Year 2021!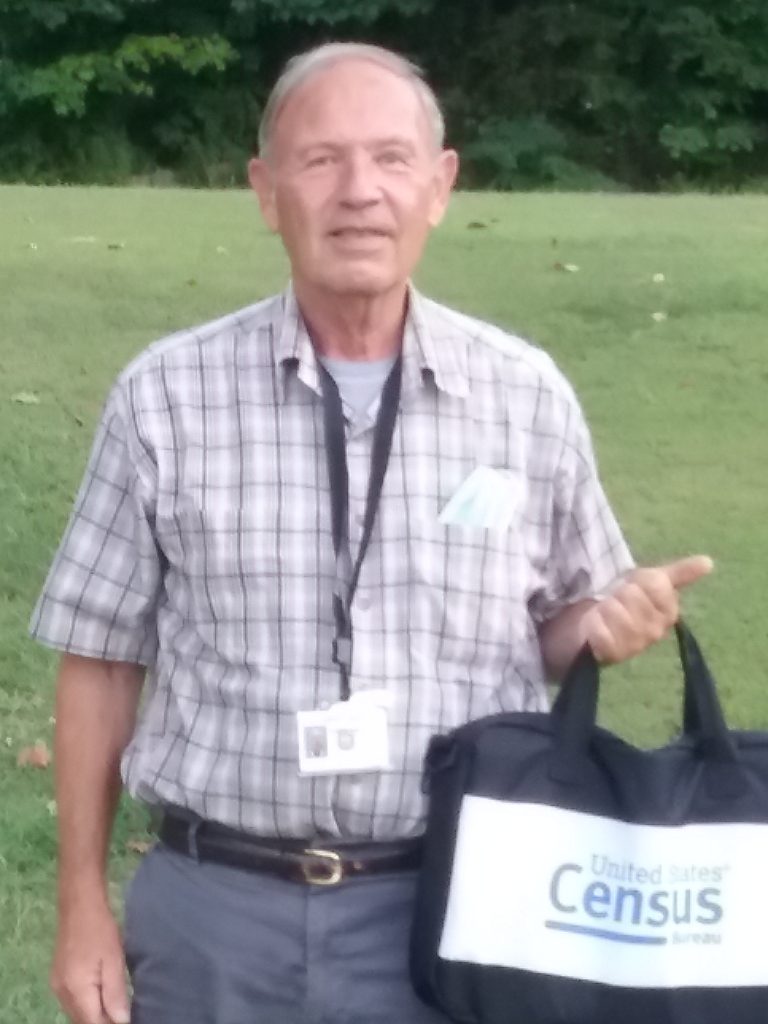 Los Angeles, Dec. 28
The recent passing of my dear friend and Sydney Variety bureau colleague Blake Murdoch (Doch) has given me pause to think about my years with Variety way back when, and to wonder at the 30 years since I ankled the London bureau, not my choice! In the intervening years: back to Sydney, up to Byron Bay, working in Brisbane, back and forth to Sydney, over to LA, back to Byron Bay and Sydney… and finally six years ago immigrating to the US and settling in Santa Monica, CA, only to find myself wishing I was back in Australia, anywhere but here… Working in PR and pitching to what they now call "outlets," staffed by people determined not to be responsive, including of course Variety, and not really enjoying the whole game any more. LA life means driving up and down the 405 freeway so I'm always seeing the Variety logo on that nondescript West LA building, and my history is never far from my mind.
As for this year, of course like everyone I've been spending most of 2020 just trying not to get sick and die. I moved here for live music but that's been absent since March, so I write a lot, work on occasional events – currently helping to produce the 2021 Australian International Screen Forum, usually in New York but this time in virtual format – and spend too much time on social media.
And I wonder what becomes of middle-aged female muggs who never feel completely settled anywhere.
Happy to reconnect with anyone who remembers me!
Krug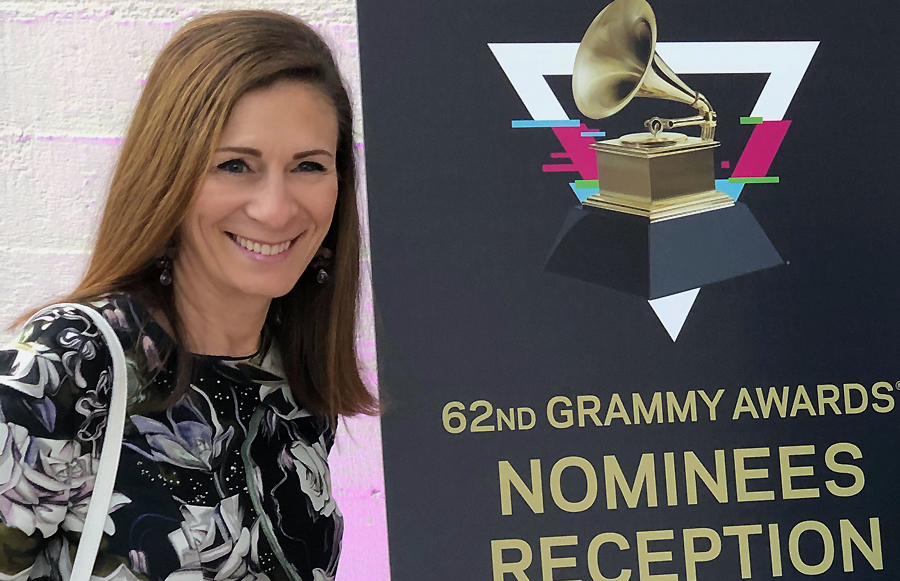 Los Angeles, Dec. 29
My company, Hollywood Classic Tours, last conducted a tour in early March, 2020 and we have been waiting for a COVID-19 vaccination ever since. Looking forward to a COVID-free 2021 and the resurrection of a Variety friendly Los Angeles-Hollywood sightseeing tour company called Hollywood Classic Tours!
My wife and I wish all the Variety muggs worldwide a happy, healthy and fortunate 2021.
New York, Dec. 29
This was a quiet year for me and the missus (and, of course, for countless others). Though I am (supposedly) retired, I have been freelancing for Scientific American and a few other clients. Shelley is still working full-time, though from home since March. With the time she's saving by not commuting, she has been cooking up a storm, to the delight of my taste buds (and expanding waistline).
Travel was basically put on hold in 2020, though we did go in September to Cape May, NJ (highly recommended). In 2021, the plan is for a longer trip to New Zealand in October/November, provided we both get the vaccine and NZ will have us. Fingers crossed.
At any rate, 2020 — a truly awful year by any measure — is almost behind us, and we look forward to a better 2021!
Best,
New York, Dec. 29
First, thank you Peter and Ian for your dedication and work keeping the site going. It is appreciated.
After decades in development hell including the death of one director (George Hickenlooper), my film script finally took a certain turn towards production. Producer, a director, budget, and a lead actor were in good position to begin, finally. That was end of February 2020. We all know what happened next. The script was one of the first victims of COVID. Albeit, a significantly less tragic one compared to the suffering and death the virus has caused. But a loss nonetheless. We are hoping for a recovery but who knows anything anymore?
Otherwise, Mrs. Lincoln, all is well. The lockdown has resulted in working from home thus avoiding the terrible daily commute in NY's subway. A good thing. I have taken up mixology and the historical study of cocktails now that bars are closed and we also lost the ability to cook interesting food since our apartment building's gas was permanently turned off and our wonderful chef-forward stove/oven was replaced by a cheap junky electric thing. So I have turned to making and drinking homemade infused alcohols, creme de Cacao et menthe, etc. And mixing classic cocktails from the 1880s-1940s. As of yet, no desire to turn my bathtub into a distillery. Two to three times a week I partake in a Zoom cocktail hour with a variety of friends. On a side note, my cowriter in the above mentioned cancelled movie script has also taken up cocktail obsessiveness. Oddly we both began doing so independently shortly after COVID sidelined the picture. A coincidence, purely. This cowriter is actually an LA-based, genuine, working, earning screenwriter, not the dabbler/wannabe that I am. Nonetheless we are both obsessed with the art of mixing cocktails. Instead of exchanging script revisions, we send each other pictures and recipes of the evening's cocktail. So you don't get the wrong idea, I limit my intake to one cocktail three-four times a week mostly during the Zooms. If anyone has any stories about the great bartenders and their drinks in New York and around the world, I'd love to hear them. (email aldermab@gmail.com). Or would love to hear from any of my former colleagues for whatever reason.
Sad to hear about Blake. This year also saw the passing of one of my good friends, journalist Chris Dickey (son of James Dickey who wrote Deliverance). In 1988, we had a memorable dinner in Cannes with a group of Variety mugs including Larry Michie. A "Mr. Dickey meet Mr. Michie" running gag kept us in stitches throughout the laughfest evening. Bill Grantham was also present and I seem to remember there was a third person whose name, first or last, rhymed with Dickey/Michie which added to the silliness of the evening. On that sweet memory, I wish everyone a happy and safe New Year!! BA
White Plains, NY Dec.30
Robert, Nicholas and Marie Silverman Marich are navigating our way through the pandemic without big issues. Since Bob has worked from home for many years, we already have social distancing "down to a science!"
When we have the opportunity, we'd love to take some car trips to see friends and family.
Marie just marked her sixth year as host of This Blooming City, her local cable TV access cable show. Sponsored by non-profit White Plains Beautification Foundation since 1990, "TBC" is the longest running "hit" on White Plains Community Media. Unfortunately, Marie hasn't been able to do many new interviews but relies on a archive of 60-plus episodes for weekend programming. Her shows are available at http://wpcommunitymedia.org/community/blooming-city#!mm-33842 . Marie also just joined the board of the White Plains Performing Arts Center and continues serving on other non-profit orgs as well.
Check out Marie's tribute elsewhere on Simesite.net to Morrie Gelman, Daily's respected TV scribe, who died recently.
This year, son Nick is learning graphic design and printing. He's in the White Plains area too and doing fine.
Bob is still writing business research and college text book editing…and plans to produce a fourth edition of his movie marketing book. After doing an exhaustive rebuild of the book's website ( www.marketingmovies.net) , Bob learned a lot about WordPress software in the process but there's still a long road ahead before he becomes a digital-media maven.
We wish all at Variety a blessed New Year!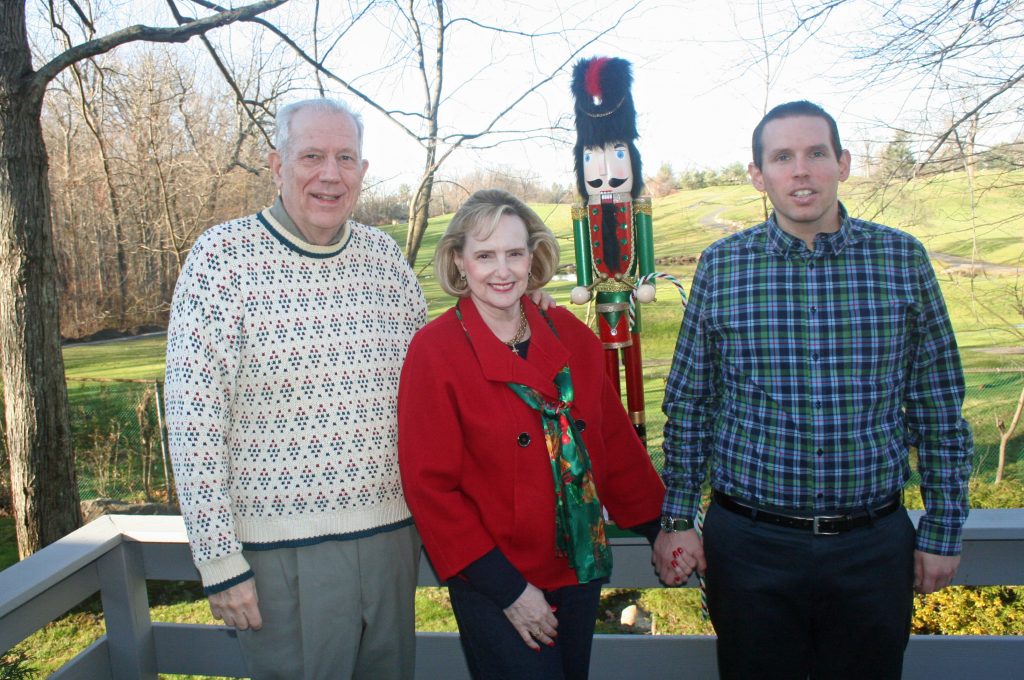 Oxon, England, Dec. 30
All the best for New Year,
Like for so many, it has been a difficult year but it has been an opportunity to reflect on the Variety days. There were so many good times under Roger Watkins. We had an excellent team, good travel and many, many memories. I do miss the visits of so many good friends from the other offices,
Only this morning I managed to catch upon the phone with Zoe Martin (Honig) who used to work with Ted Clark in the Paris office and whose mother was a stalwart in the London office. We used to phone to each other on Christmas Day but lost touch last year.
Every good wish for 2021 to all who remember me. I am slightly incapacitated now with leg problems and some health problems, but here's to a productive New Year.
New York, Dec. 31
Muggs 2020

I'm hiding in my basement bunker waiting for the Russian invasion. They just hacked everything but our lights for now are still on. But I'm afraid the Ruskies will bomb Times Square before Joe takes over January 20th. In my mind the Russians nuke will just miss the Bertelsmann building on 46th street and hit that tourist gift shop that wouldn't sell out (like Syd did). The old office/crash pad of that Jewish pug Izzy Grove will be ground zero. Trump and many rich New Yorkers have abandoned New York City for safer wide open spaces. The Pentagon is full of Trump picks who have cut off Biden from theiR planned military madness that I believe is coming. Paranoid, you betcha, how do you think these crazy four years will come to a head?
Last March when the Covid shit hit the fan, I had seven home care clients. My first client of the day had a sweet pit bull (found wandering round New Orleans after Katrina) that I walked every morning. The dog saw a kitty and pulled my shoulder and my back out which put me on workers comp & PT for the next 5 months. I still have some pain but my girlfriend said I was lucky to be out of the toxic old age homes and away from my patients who were surrounded by traveling nurses. Most of my clients died or went into facilities while I was gone. After the summer I came back working with a few clients (I specialized in Dementia), most have little contact with anyone but me (scary).
After three years of doing home care, and 46 years of heavy pot smoking. I'm launching a new venture in 2021 http://www.apotpal.com. We organize weekly free weed and companionship. Now that New Jersey has legalized, and Joe & Kamala will get rid of the Federal Reefer Madness, a new world can bloom here in the garden state. I believe that when weekly free pot is supplied, local stoners will party with experienced pot smokers in old age facilities. My site will identify pot friendly senior housing, and organize visiting cheer. I'm 64 now, and I'm certainly doing the garden and digging the weeds.
My old work buddy Jean Michel Basquiat, still sends me signed postcards from the Great Beyond. I just found another Oswald (He Was Crazy) postcard he gave me in the summer of 1978 in an old folder of Rider College stuff I ratpacked away. The six signed Basquiat postcards I had left are just finishing up an East Village Art show that toured museums in China. Being a hoarder sure paid off. Ebay has been a great way to clear out a lot of my crap.
I've put my Elvis Tetra Videos on You Tube again –http://www.uselit.org/norman.html#ElvisTetra including Variety's last party on 46th Street – https://www.youtube.com/watch?v=NbD27NE2A5g&feature=youtu.be Here is the link, but to view Variety Muggs you have to jump to 39 minutes and three seconds into that tape.
Covid cancelled my NYC street fair comedy stages that promoted tellitales and kidsnyc, so I'm itching for a new audience. I'm hoping making stoned seniors laugh will be my best audience ever.
Besides Apotpal.com, my existing projects are:
Tellitales at http://www.telltales.com – Before using You Tube storytellers, I put hundreds of award winning and noted picture books into real stores in Newton, Havkettstown and Sparta NJ. COVID killed many of the small stores on my three different themed book trails but will add more award winning books next summer to the new stores.
Norumbega will be at http://www.kidsnyc.com/nycmazestart.html – Working with Electric Mary from electric lady studios on a rock 'n roll nyc history maze that starts with the bands that recorded in Jimi Hendrix's studio. Famous & obscure New Yorkers take you back through layers of NYC history to mica-decorated castles by the old Collect Pond, the mythical silver city of Norumbega.
My upcoming Jean Michel Basquiat Bowery ghost story keeps growing but I'm not happy with any version yet.
I better not write too much more or Peter will censor it like last year's rant. By the way, I never meant to say I had sex with Harvey Weinstein and Michael Jackson, just that I screwed them (financially) with my high VHS prices when I ran Video Oyster.
Stay alive you Muggs!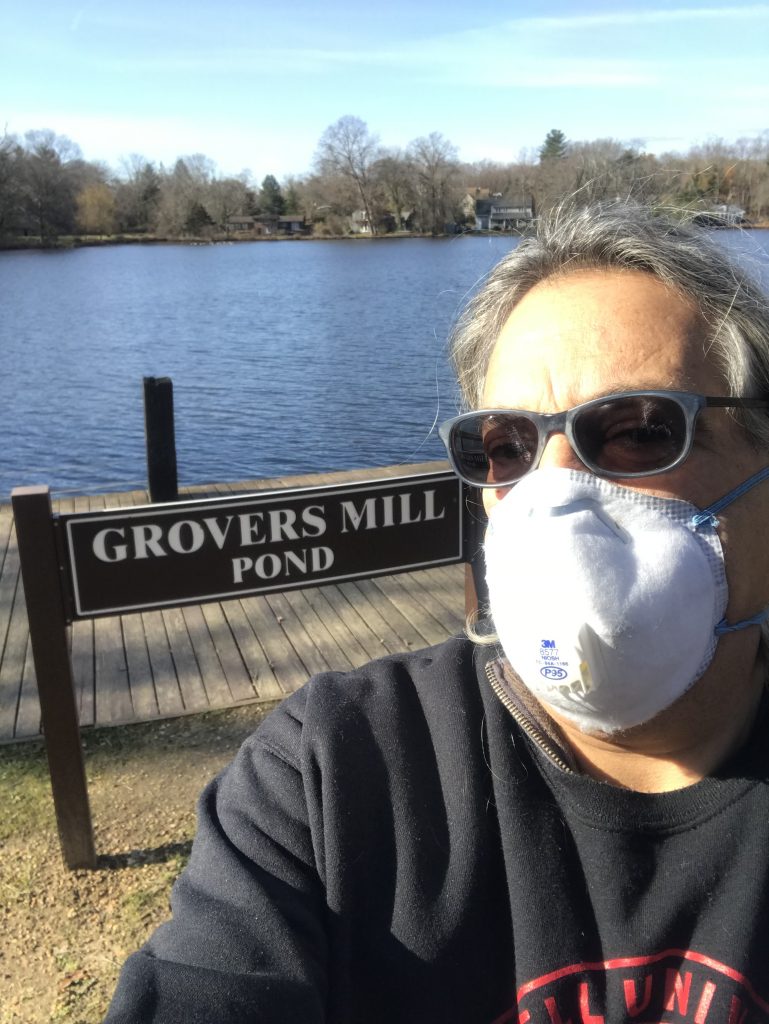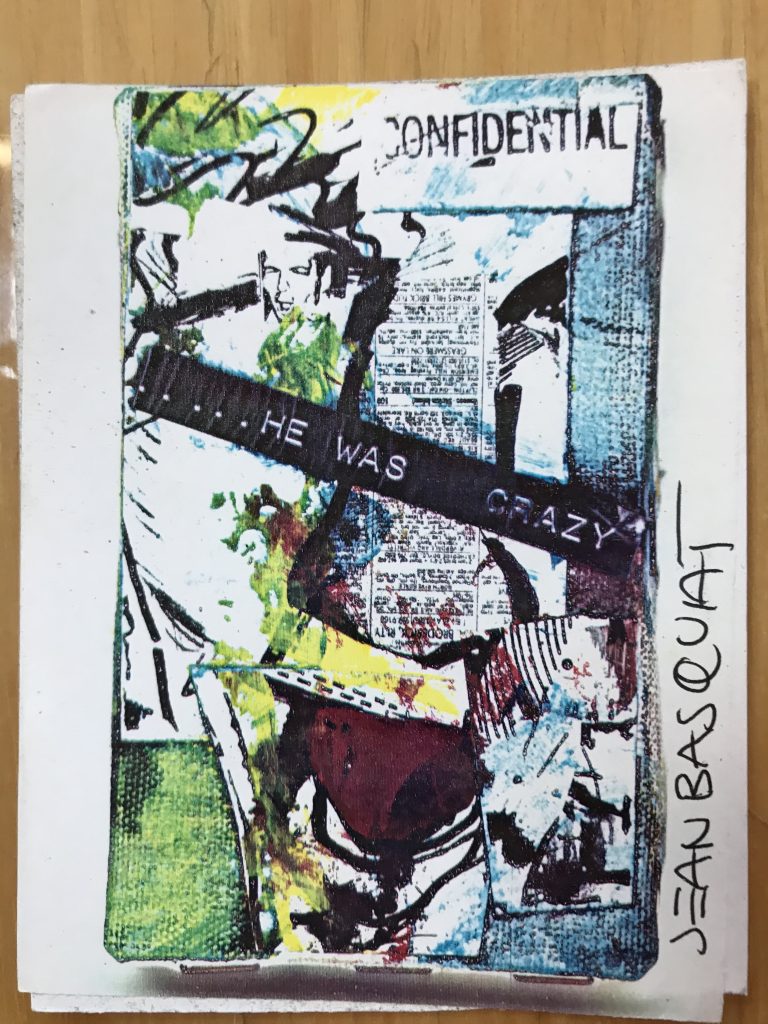 Connecticut, Dec. 30
Greetings, to all muggs!… near, far, young, old, and sadly, departed ?. I will miss Blake Murdoch's wry Aussie humor and our spirited conversations at the Petit Carlton watering hole in Cannes, and Morrie Gelman's incredible knowledge base, professionalism, and willingness to share his reportorial tactics, even when working for the opposition. They will be missed…..as are all muggs, who can be universally counted on to remember when it wasn't necessarily true just because it was on the internet.
I missed filing last Christmas for Simesite, but, in hindsight, that is no skin off your nose, or mine. We all have experienced The Lost Year, no exceptions…..unless you have been marooned on a Pacific atoll, which is no different than Working From Home, really, you just don't have broadband or 5G to distract you. But I think our world has changed permanently, some of it better, much of it worse, and our hearts go out to those who lost loved ones, friends or cohorts to this awful pandemic.
Family update: Pamela and I celebrated (at home) our 35th wedding anniversary in October. We love to travel, but our last sojourn was to Zurich, Lake Lucerne and Amsterdam in October 2019. Our oldest daughter Carolyn (32) and hubby Peter Crisafulli gifted us all with baby Louisa in June 2020, Sime's great-great-great granddaughter, and our first grandchild. We're lucky they live nearby, so we get to see her often. (She is a peach, you can ask anyone.) Son Alex (30) was married in June 2019 to Liz Connors, a lovely lady from Boston, and they also live close to us. Melanie (27) lives in Manhattan as does Olivia (24), but they both have spent time on and off with us at home during the past year. We all spent a week together at the beach in Rhode Island in July after the required quarantining. Our loyal poodle Scout passed in November of 2018, and after 5 months of round-the-clock Covid Mark, Pam said, "I need a dog." So Zigmont Mountbatten Silverman III (Ziggy) joined us in August 2020, another black mini poodle who's a great addition to the family.
Carolyn got her MBA from NYU and now works at hedge fund Notch Partners, hubby Pete works at FactSet, the financial data services company. Alex has his own property management company, and wife Liz works in sales and strategy at Gartner Group. Melanie got her Masters in education at Columbia U., and teaches elementary school at Avenues School in Manhattan, and Olivia graduated from Colby College in 2019 and works in the digital marketing group at the Wall St. Journal/Barrons.
I am in my 12th year with Merrill Lynch, working as a senior financial advisor from my home office since March 20, 2020, and I probably won't be back in the Greenwich, CT digs until mid-year, maybe. I will turn 64 in May. Due to Covid, the extended Silverman family celebrated Christmas apart with our first Covid Christmas Zoom call on Boxing Day, and amazingly, we had no technical glitches or operator errors.
Despite Covid, or perhaps because of it, I played 90+ rounds of golf this year, as it's one of the few activities one can manage relatively safely outside while practicing social distancing. I had a trip to Scotland cancelled in August, hope we are able to travel there by this August. My handicap is 5.0, and I had my 5th career hole-in-one Memorial Day. Pam will say I'm playing too much golf; I will note my twin Michael has none yet — he plays more than I do as he's retired — so there is some skill involved. I won't play doubles squash again until we've all been inoculated, nor will I eat inside a restaurant until the all-clear bell is rung.
And in the last nine months, we have watched a LOT of tv. I am Pam's streaming buddy, and we share a love of foreign longform dramas, comedies and capers (aka "police procedurals"). Many are on the Amazon sub-channels Acorn TV and BritBox, dubbed and/or subtitled, as well as Netflix, Hulu, Disney+, AppleTV and Amazon Prime. There really is some great stuff produced outside the US: The French Village has some of the best actors unknown to Yanks, and had something like 82 episodes. Fauda, Line of Duty, The Crown, Doc Martin, The Heart Guy, Ted Lasso, Marcella and The Good Karma Hospital would all have made the Variety cut. I gave Mank on Netflix just a B+, but in this no-go year for bijous, it may indeed win the big Oscar, as Hollywood loves insider yarns, and who has been to a cinema? I will still go see pics on the big screen, but I am not sure the exhibition business can survive this new paradigm as presently built. I once laughed a decade ago when a CBS exec swore to me that we would watch a lot of tv on our phones. I still don't, but my kids do much of their viewing on an iPad or laptop. Pam does yoga with her iPad. Sigh. ("I am big. It's the pictures that got small." — Norma Desmond, "Sunset Boulevard")
Here's to a happy and truly healthy New Year for muggs worldwide, and may 2021 be a big improvement over 2020 for the world at large.
Silv.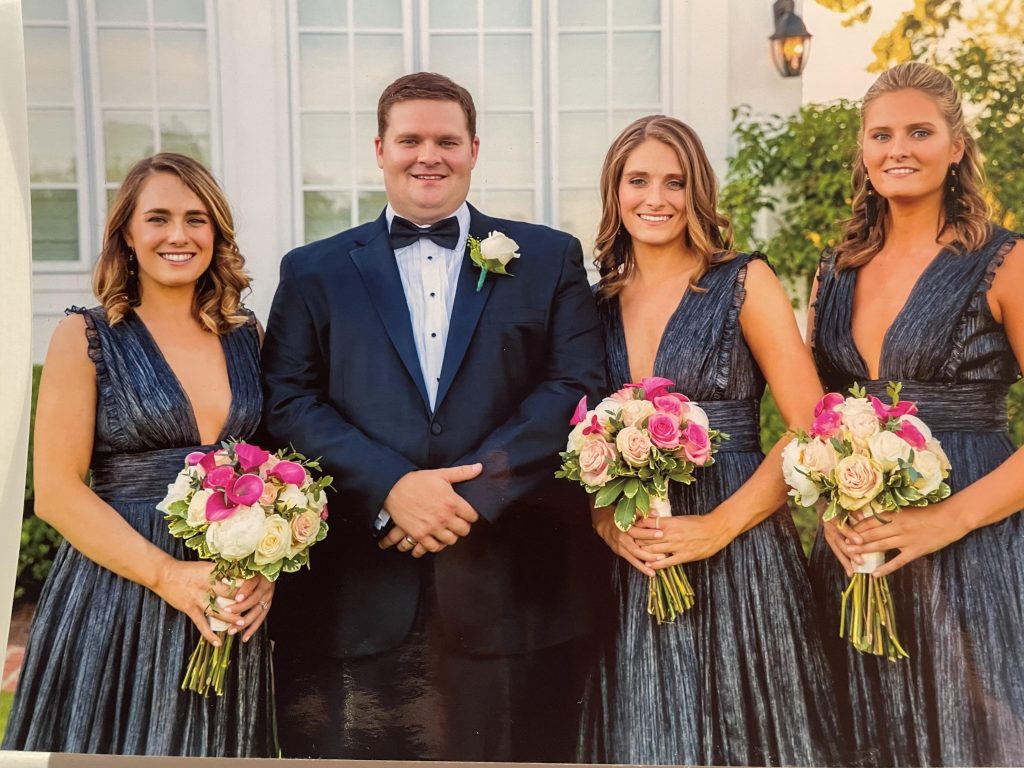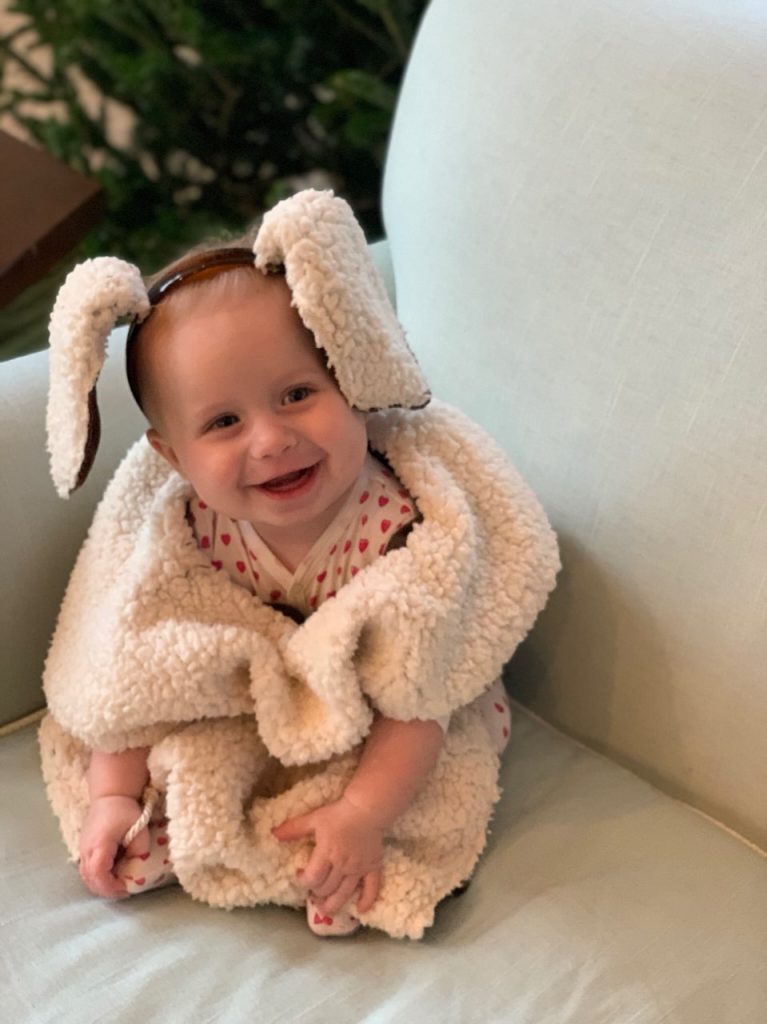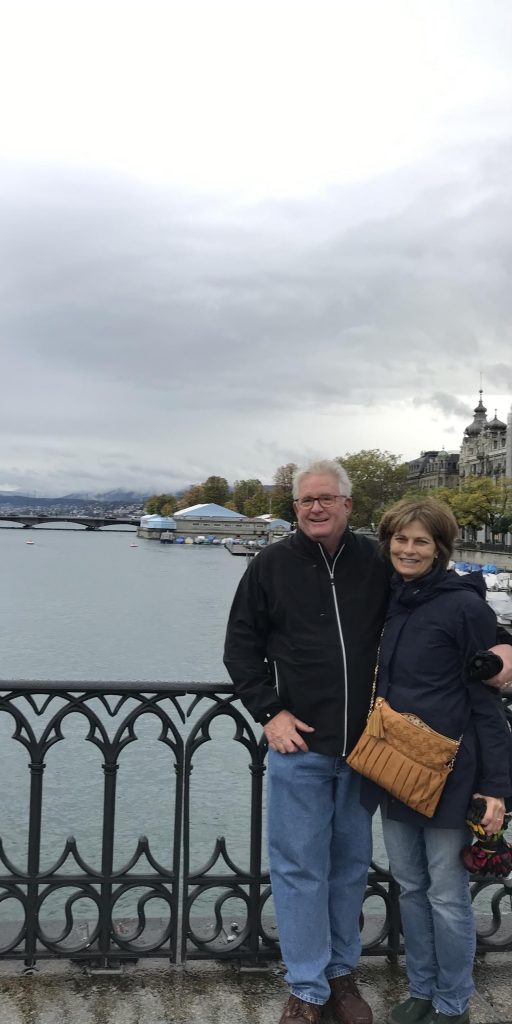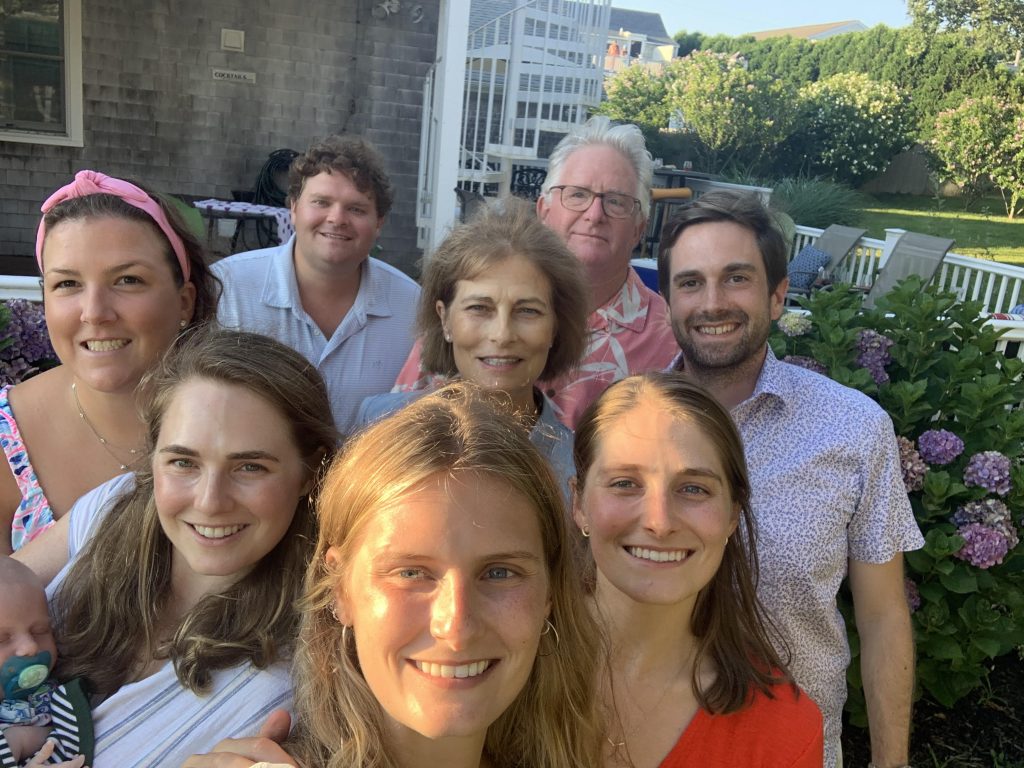 Sayville, L. I. Dec. 31
Just checking in to wish everyone a safe & happy New Year. My family & I have been lucky enough not to have suffered from the Corona Virus. 2020 is a year we will not soon forget. No vacations or holidays spent with family or friends this year. Hoping that in 2021 we all will able to look forward to more joyous days. Still in contact with many of the Balan ladies although it has been virtually. Stay Safe!!!!
Los Angeles Dec. 31
OK, some of you other muggs may be imaginative enough to never mention the word pandemic in your year-end post, but not I. It has upended pretty much everything in the media world, especially in Hollywood, as well as in most folks' lives here in the States, again, especially here in California. Mine included.
There has been upheaval in almost all the Hollywood studio c-suites in town, production has slowed as much as by 50%, theatres have been mostly closed for the last ten months, concerts called off, TV shows axed or in rerun or on hiatus, money and talent focused more and more on the nascent streaming services. And in journalism, a lot of cutbacks and regrouping, including of course the folding in of The Hollywood Reporter into the Penske-owned fold that includes Variety.
Hard to say to what extent independent filmmaking and moviegoing itself will come back, to mention all the support businesses which we used to take for granted. It really does feel as though the entertainment world has been turned upside-down and on-again, off-again lockdowns have made our relationships, both personal and professional, much trickier.
That said, life goes on. My fourth novel, Our Long Love's Day, came out in July, though unfortunately it hasn't been possible to do any public signings or book fairs or what-have-you. So, instead, I spent some of lockdown time writing a fifth book, whose draft I just submitted to my publisher last week.
Hopefully, at some point in the new year, Tinseltown will come alive again and there'll be some freelancing gigs to think about. Not to mention a lot of places to go and people to see. I'm sure we're all feeling stir-crazy at this point. Best to all and let's hope this annus horribilis will soon be supplanted by an annus mirabilis, bringing good things to all.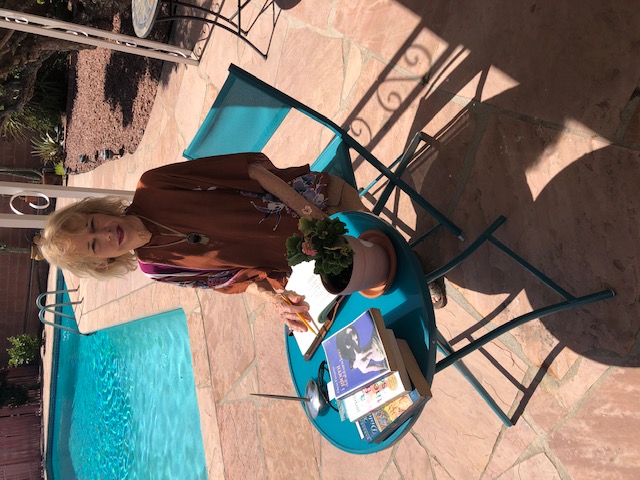 New York, Dec. 31
I ended my run as NPR's Public Editor/Ombudswoman in April after more than five years (it was supposed to be three). I loved pretty much every minute of it, including public events to talk about journalism ethics at two dozen public radio stations around the country, I'm now doing some journalism ethics consulting and in October wrote the lead essay for The New York Times' special section on PBS's 50th anniversary. Not sure what else is next but I'll be doing it from Michigan–I'm finally leaving NYC after 36 years. Speaking of 36 years ago, I was sorry to learn of Morrie Gelman's passing; he was incredibly generous to me with his support and advice when I started in this business at Electronic Media.
Madrid, Dec. 31
In this dreadful Covid year, I was fortunate to have taken a one-week trip to New York in February with my son, Mark, and 14-year-old granddaughter, Alex, just before the roof caved in and travel became nigh impossible. We "discovered" the High Line walk along the Hudson, did some ice skating in Central Park (they, not I), looked up some old friends, poked around Barnes & Noble and the Strand bookshop, and devoured several stuffed pastrami and tuna fish salad sandwiches in delis.
Here in Madrid, the remainder of the year was mostly spent hanging around my house, surrounded by my large collection of books and old films on tape and DVD, with an occasional sortie to local restaurants (still open, even indoors), though most of my aged friends were loath to come into the city.
To keep busy, I wrote a "Hand-Book to Madrid for Insiders and Outsiders", but, given the almost complete absence of tourists in the city, its publication may not be possible for a long time.
Meanwhile, my health is holding up quite well, at age 87. I take my daily constitutional either in my neighborhood or in the Retiro Park, follow the political madness in the States on cable TV, smoke an occasional stogie, and sleep late in the mornings. If all that doesn't sound very stimulating, and is a far cry from the exciting, unforgettable days of Variety, with its constant travels to film festivals and markets around the world, at least it keeps me away from the bug and enables me to have recourse to my own mental resources, such as they are.
end
Elmwood Park, NJ, Jan. 6
2020 will not likely be anyone's choice for their favorite year but we should all be grateful for having survived it. I've had to take precautions like everyone else. Ironically, several minor health problems that dogged me for the last few years have been largely resolved. For example, during 2020 I underwent several ultra-sound tests that confirmed that a medical procedure I had in December of the previous year had greatly reduced swelling in my left leg. Overall, my health is now the best it has been in at least the last five years.
Of course, I say that knocking wood. The new year is still very precarious, especially to those of us of a certain age and any of us might succumb. Still, it's nice to know that at least I've had this interlude of enhanced good health…which I shall try to push as far as I can.
I also would like to express my sadness for those Variety alumni who passed on in 2020 especially, Pat Watkins whom I got to know slightly. She seemed to me to be a very kind lady.
There were some pleasant surprises in 2020 including a renewal of a friendship with someone I've known since childhood. I also had some practical problems to resolve which cost me more time than I liked.
Last year I talked about resuming writing projects. For various reasons I didn't get to that during 2020 but on New Year's Day 2021 I started writing my first effort at prose fiction. It's a story I have thought about for a very long time. During that period I have worked on and contemplated story structure, plot developments, character developments, dramatic tension, changes in mood, well-turned phrases, thematic cohesion and narrative comments on the action. But when you actually sit down to write, the goal becomes simply to make each paragraph as well-written as you can. Yes, that and checking on realistic details to make sure things ring true. I'm very fond of the story but we'll see how it pans out. And I do have other writing ideas to follow.
With that I wish everyone a happy and healthy 2021.
Ian Watkins writes:
Pat, Roger's wife, passed away on 24th April 2020 at the home of my brother, Andrew, in Cliftonville, Kent, England. It was 14 years and 1 day since Roger's passing.
She had a short battle with cancer and, thankfully, no Covid involvement, but due to the lockdown in place at the time I was unable to be with her, in person, during her final hours.
During the 1970s and 80s, Roger worked long hours and travelled widely in his hybrid role with Variety and he was very much a "weekend Dad" for Andrew and I in our early years. Therefore it fell to Pat to be both mother and father to us for much of the time and it was only when I had children of my own that I appreciated how hard that would have been for her.
It was Pat's dedicated support that allowed Roger to succeed in his career and her willingness to relocate to New York for two years and then to move out of her beloved London to the Kent coast when they retired.
Some Muggs may recall, fondly, visits to the Watkins family home in Shooter's Hill (south east London) and latterly by the sea in Birchington.
Pat Watkins (1938-2020) is survived by two sons, Andrew and Ian, daughters-in-law Angela and Caroline and 6 grandchildren.