Madrid, Dec. 31, 2017
Here we are at the end of yet another year, and many folks will be celebrating at the stroke of 12, though I never could quite understand why they do so on New Year's Eve. In our case, maybe we should do so just to feast our still being around. Ditto for the continued existence of Simesite.
This year we have managed to receive a total of 19 submissions. Though there are some notable absences from those still above the ground, it once again shows that there are plenty of muggs out there that appreciate keeping on touch, at least once a year, with each other.
Following, in the order in which they were received, are entries from:
REBECCA LIEB
ARLENE ROSENSTEIN
JOE MORELLA
MORT BRYER
MORRIE GELMAN
ELIZABETH GUIDER
DAVID STRATTON
JAY BLICKSTEIN
DON GROVES
MARIE SILVERMAN
HARLAN JACOBSON
NORMAN SCHERER
BRUCE ALDERMAN
MARK ADAMS
MARGIE PREZIOSO
SAMANTHA STENZEL
BRUCE BROSNAN
MIKE MALAK
PETER BESAS
MARK SILVERMAN
FRED LOMBARDI
REBECCA LIEB
New York, Dec. 16
I continue to work as a research analyst covering digital advertising and media. I published another book this year and spend a great deal of time on the road. The book was published by Kogan Page in the UK: Content: The Atomic Particle of Marketing. It's available on Amazon and all the usual places.
But it's time to wind down. My new husband Robert and I just bought a very large house in a very small Greek mountain village in Pelion called Tsagkarada, on the mainland, overlooking the Aegean. Pelion isn't arid, as is most of Greece, but instead very green, lush, and boasts all four seasons. There's even skiing on our mountain! Put into a filmic context, the house overlooks the string of beaches where "Mama Mia!" was shot. In mythology, it's where the centaurs originated. We plan to abandon New York CIty for life in the country. We move in the spring, and have plenty of room to welcome any and all ex-muggs.
Best wishes for the holiday, and a thriving 2018!
ARLENE KUDUSHIN ROSENSTEIN
New York, Dec. 17
I was so sorry to hear about Syd. I have been offline due to computer failure, but I am now back. It is always good to hear from old friends and to know that they are doing well.
Jerry and I have become snowbirds and leave NY for South Carolina for the winter. We both retired in 2014 and are enjoying every minute of it. I do miss all of the muggs, and would love to hear from them if they care to email me.
We wish everyone a Happy Holidays and a Healthy Happy New Year.
Hi Guys…. Joe Morella (rela) here. Class of '69. How many of us left who remember the good ole days? Frank Segers and I both live in quiet retirement in Tucson and humor ourselves by producing a blog…. Classicmoviechat.com… Frank's wife Barbara always chiding us for not making any money at it… The news of Syd's passing sent me back to those days when we all sat in the 46th office and gazed up at him and Abel… Well, muggs, stay well, happy and travel when you can.
MORT BRYER
Norwalk, CT, Dec. 17
Mort Bryer reporting in. As usual, kept close to home, haven't choo chooed into the city in over two years, a trip to Stamford, ten minutes away courtesy of my trusty Toyota Prius, I consider a long one.
And of course, I go there because there is a discount boozery, plus a better supermarket, where I can get great cheeses from La Belle France.
Bad year, 2017, we lost that really decent gent, Syd, plus, in my case, the last of my personal non Variety friends, an English gal I go back with to the very year I started at Variety. She was from Fawlty Towers country.
Finally, hope that obese rascal Santa, is good to all you old Variety muggs and rascals!
Bestest, even sincerely,
Mort
MORRIE GELMAN
Los Angeles, Dec. 18
Every day I see the future passing me by. In the early '90s I visited my sister and brother-in-law living in retirement in South Florida. My brother-in-law was a pioneer programmer working with among the first electronic programmable computers. He couldn't stop marveling over my laptop computer "Yeah sure," he challenged me. "They've been able to condense all the electronics of a computer in what looks like a slim box.'
As a reporter old enough to have been ink stained I tried to keep current with each stunning advance in technology. I even attempted to tell readers all about what was happening by my reporting. By the mid-90s, with advent of 32 and 64-bit video games, technology began to lose me. Now I sit in the far-away desert trying to puzzle out net neutrality, robotics AI, Bitcoins and what the Age of Amazon has wrought. I've become my brother-in-law living much further in the past.
ELIZABETH GUIDER
Los Angeles, Dec. 18
As one of the few "muggs" still based in Los Angeles I can attest that 2017 has been one of the wackier years in the entertainment business. Far and away, the biggest ongoing story is how much and how widely disruptive forces have discombobulated the business. Who would have thought we'd been grappling with a reality TV star as our country's president, who would have imagined that ATT would try to swallow up Time Warner and the Mouse House do same with Fox, and who would have thought that Harvey Weinstein would (finally) get his just comeuppance?!
You all will have your own views on these and other changes in the biz, but I mention them because they've so enlarged and invigorated the coverage done by most all the entertainment outlets now publishing, both print and online. In short, showbiz and politics are now hardly distinguishable one from the other, media mergers are being scrutinized and dissected with ever more critical eyes, and the fallout from the #metoo revelations continues to unsettle media companies out here, large and small.
As for moi, I continue to freelance here and there as the biz only gets more interesting, but I'm also finishing up my third novel, this one about two sisters growing up in the late 1960's, one of whom ends up working in Hollywood, the other in NYC. I pretty much divide my time between Los Angeles and Vicksburg/New Orleans. None of my coordinates has changed and I am quite well. One shot of me I've attached was taken during a trip back to European stomping grounds last summer (me at the Campidoglio). During that visit, I did get to see Deborah Young in Rome — way too briefly — and I do hope if any of you are ever in L.A., give me a shout. (The other shot is of me trying to sell my novels at the Mississippi Book Fair back in September.) I look frward to reading what all of you are up to. ?
?In the meantime, may 2018 be a happy and healthy year for each of you.
Guid
DAVID STRATTON
Sydney, Dec. 19
The documentary, titled David Stratton: A Cinematic Life, which I was working on throughout 2016, opened in limited release in Australian cinemas in March. It got good reviews (I think the director, Sally Aitken, did a fine job) and was a modest, arthouse-type success. It subsequently played in a longer, 3 x 1 hour version on prime time national TV and rated extremely well. There is now a DVD with both versions.
Rather to my surprise, the film was invited to screen in Cannes Classics, so I found myself back on the Riviera for the first time in a couple of years. There was a small but enthusiastic crowd at the screening and a nice review in The Hollywood Reporter. Sadly Variety didn't cover it and still hasn't. It has since screened at the London Film Festival (I couldn't make it there).
In July I co-hosted movie screenings on another cruise, this one sailing from Amsterdam, around the British Isles and back. I was then invited to be a member of the international Jury in Venice, which was a very enjoyable experience.
My third trip from Australia to the wider world this past year was to Israel in November – my first time there, and great to meet up with veteran Variety 'muggs' Edna and Dan Fainaru. The occasion was a film festival in the desert with a strong Australian content which I curated.
I'm hoping 2018 will be a little less hectic as I will turn 79 next year and it seems time to slow down. But I still review films each week for The Australian, still teach film history at Sydney University, and will again programme the Sydney Film Festival retrospective and co-host another cruise in July (Rome and then the western Mediterranean). So it's not exactly quiet.
Through your admirable newsletter, please convey my hearty seasonal greetings to all the 'muggs' out there, friends from those great days when Variety was a must-read and, as Mosk once said, when you had to change the sheets after reading it in bed because the typeface was so very black!
Cheers,
Strat
JAY BLICKSTEIN
New York, Dec. 19
Sorry to hear about Syd. He was a role model for us all, and will be sorely missed.
I am still enjoying retirement (almost 2 years now!); I'm working part-time freelance out of the house to make a few extra bucks and to keep me from hitting the pubs too hard. )
The missus is still working in financial services, but she's looking to retire sometime in 2019. Then we'll have extended travel opportunities. This past March we went on a tour of Costa Rica. Excellent place; rain forests, volcanoes, critters, etc., and we were on the beach in Tamarindo when a blizzard hit the Northeast! Plans for next year include a trip to Sicily and maybe other jaunts.
Happy Holidays!
Thanks for the opportunity to keep in touch with my fellow muggs. I always look forward to reading their annual updates. Yes, 2017 has been a sad year with the passing of Syd, the finest newspaperman I ever worked for and to whom I owe my 24-year Variety career, filled with many happy times and a lot of job satisfaction, and of Hawk, who was a mentor and a good friend.
I took on two new clients this year after ditching Forbes, for which I wrote a lot of stories (mostly on Bollywood, which I rapidly discovered generated many more clicks per story than my coverage of the Oz screen industry) for too little reward, given their lousy fee-per-view.
I rejoined Inside Film (https://www.if.com.au/), writing eight or so news stories each week plus five features a year for the print mag, and I am managing the Content Café blog (https://www.contentcafe.org.au/) for Creative Content Australia, a coalition which reps the US studios, Village Roadshow, Foxtel and other content creators/distributors. Also I continue to cover Australasian TV news and features for UK-based C21 Media.
Jenny and I had a terrific vacation in August cruising in France, from Paris all the way north to Normandy, back to Paris and then south to Arles. The American War Memorial in Normandy was very moving. We cycled in several places and really liked Lyon, Avignon, Rouen and the medieval town of Pérouges. The pic was taken in Monet's Garden.
Our daughters Claudie (25) is happily living in Melbourne, flatting with two guys in trendy Southbank, and Tilda (23) is doing really well with her studies in the Bachelor of Paramedic Science degree at the University of Tasmania campus in inner Sydney. She has been accepted for the NSW Ambulance "boot camp" at their HQ in Rozelle in March, after which she is virtually assured of a job somewhere in the metropolitan area of Sydney.
All the best to the muggs for a happy, healthy and tranquil 2018.
Dogo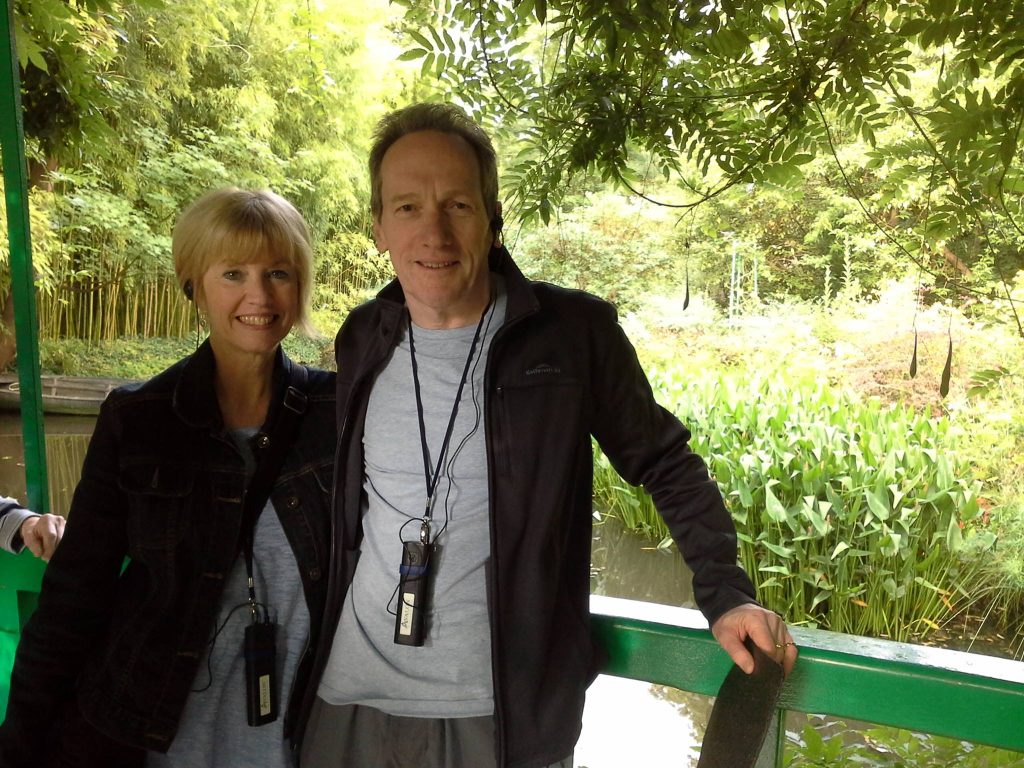 MARIE SILVERMAN MARICH AND BOB MARICH
White Plains, NY Dec. 22
The death of the Silvermans' beloved patriarch Syd in August was a blow. Daughter Marie was the last family member to speak with Syd by phone and all three Mariches were the last to see him in Florida a month before he died. He especially loved watching some old home movies made by his father (silver nitrate transferred to video) and reminiscing about the old days. December marks the 20th anniversary of Jan Silverman's untimely death. We believe that Syd has been reunited in heaven with his loved ones and that makes the loss easier to bear.
As for Marie, husband Bob and son Nick, we're in the New York City suburbs. We've embraced car trips across the Eastern USA—Chicago, Cleveland (for the Rock & Roll Hall of Fame museum!), Alabama, South Carolina and Florida. We visit family and friends along the way. With a car, scheduling is a snap, plenty of room for our "ample' luggage, and no need to rent cars at every stop.
Marie just celebrated her third year as host of This Blooming City, a local cable access show for White Plains Beautification Foundation (http://wpcommunitymedia.org/blooming-city). Her subjects include local theater, non-profits and history. She's a multi-hyphenate as booker, writer, researcher, publicist, producer and star talent.
Bob continues freelance writing on the media business, including for Variety; and Nick lives in an apartment across town, works and attends community college.
Merry Christmas and Happy New Year to all!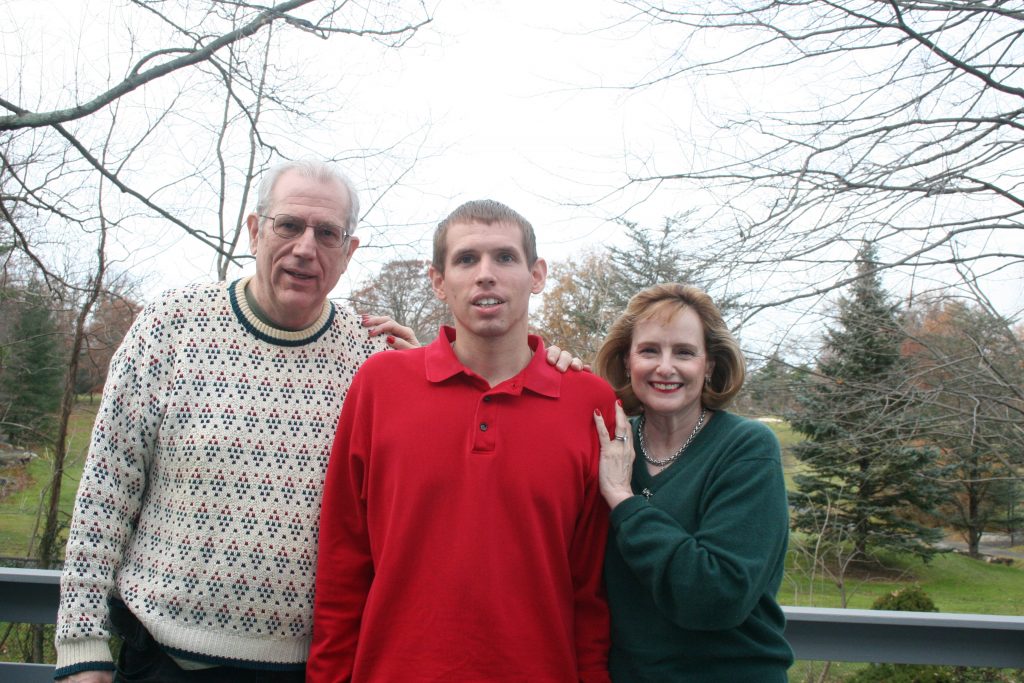 Bob, Nick and Marie
HARLAN JACOBSON
Croton on Hudson, NY Dec. 27
Harlan, wife Susan and daughter Elodie Jacobson were off to India and the Kerala film festival in Trevandrum, way south on the Arabian Sea, the first half of December.
It was the latest Talk Cinema Travels tour to great places and festivals. (See pics.) The trip began in Delhi and continued on to Agra, Jaipur, Udaipur, Cochin and ended in a quick stop at a Bollywood studio in Mumbai.
Next up is SXSW in Austin TX in March '18.
The Talk Cinema series of foreign and US Indie pre-release screenings and critical discussions continues in Westchester County NY, Philadelphia, Bryn Mawr PA, Bethesda MD, Chicago, Highland Park IL, Louisville, the TwIn Cities and Scottsdale AZ.
So far this year Talk Cinema members have pre-screened The Square, which won the Palme d'Or 2017, Lady Bird, I, Tonya, The Florida Project and Film Stars Don't Die In Liverpool with Annette Bening as Gloria Grahame. Drop by if you're near one of our sites on screening day (www.talkcinema.com).
Harlan is closing in on 69, the last year of wild youth before it all goes to hell. Come see us in Croton on Hudson, NY. And remember the departed Bob Landry's advice about new information, "Consider the source."
Jac.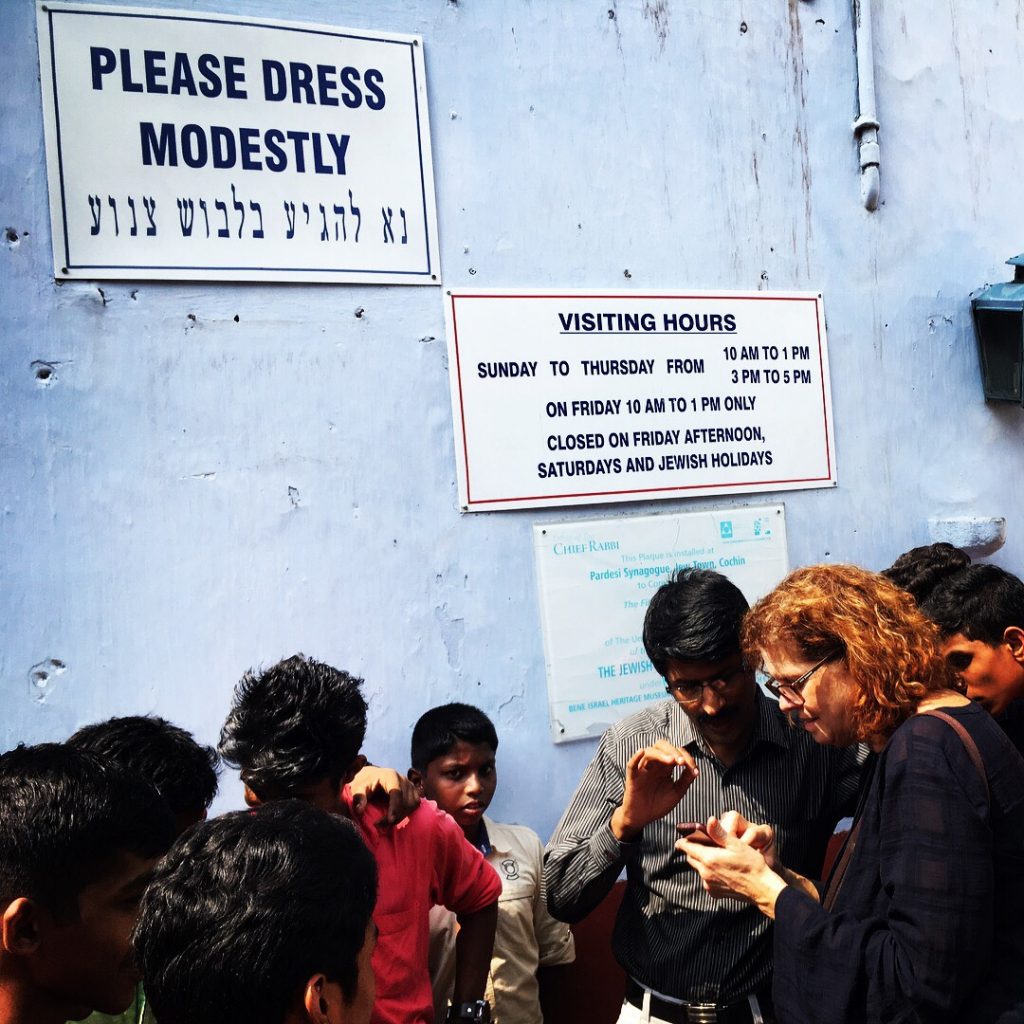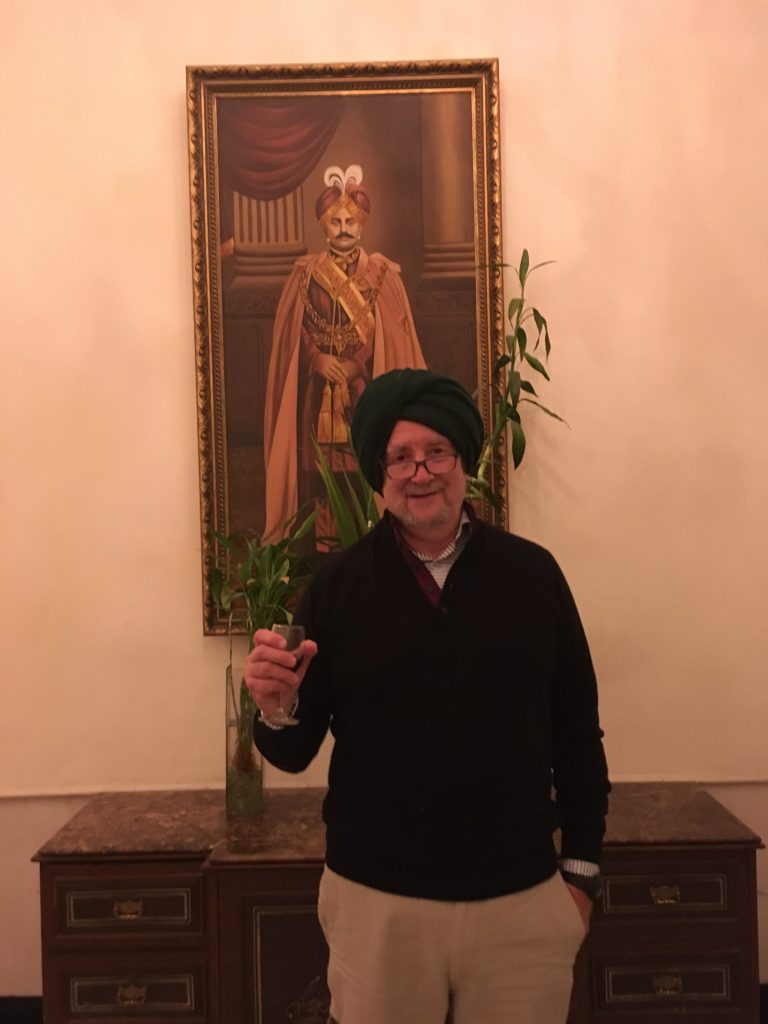 NORMAN SCHERER
Sparta, NJ Dec. 27
Another fast year, let's hope the next three Trump years are just as quick. Tastecoin is dead, but so is Syd (so sorry Marie, Mike & Mark) & my mom. My mom died a few weeks ago from a rare neurodegeneration disease, Progressive Supranuclear Palsy (PSP), the disease that killed Dudley Moore. It was like watching the end of Stanley Kubrick's 2001, every time I saw her she aged so quickly like Dave. This last quick year was mentally hard, so I had to disconnect my brain functions like the Hal 9000. I know everything hasn't been quite right with me, but I can assure you now, very confidently, that it's going to be all right again. I feel much better now. I really do.
Tastecoin is another story, the retailers never went for the bitcoin angle, but the world certainly did. And the board of health wanted me to have an office with title floors and metal shelves, so I altered the name. The new company is Embed Local because we embed consumers favorite products onto the shelves of local businesses. I am now working with 64 publishers who sent in the promo books I requested. The only company that would not respond to my calls & emails was Penguin/Random House owned by God damn Bertelsmann. When they bought the Loews building at 1540 Broadway all our lives changed, as they made a 10 million $ tax-reduction package from NYC. Not to shabby for where decades of all the Kent cigarette billboard ashes would have landed.
I isolated the best picture books ever written from award winners and other noted titles from many best picture book lists I researched. Embed Local places these kids' books into Main Street businesses to bring families back to the ghost towns once called Main Street. Used copies are also supplied for instant sales but after walking the towns Main Street reading similar themed books consumers can order their favorites for home delivery. Besides selling books the businesses I work with are also supplied other products like soaps, socks, new products & I will add foods later in 2018.
Each of the 5 towns I work with has a different book theme, Dream, Courage, Will & Heart for the 4 kids book towns and NYC History in the final all ages book tour town. I am promoting these 5 self guided book tours by doing storytelling at the local mall.
Embed Local opens up my supplied products & drop ship circulars to local businesses for the simple cost of a donated book, some sponsored soaps, low cost socks and designer scarf closeouts. The cost of getting new businesses involved is low, and the project is really starting to take off. After beta testing the concept in northwest New Jersey, I will expand it to other towns in North Jersey before going national.
Love my life in Sparta NJ, Me & my love Sharon have been together for over 8 happy years. Her kids are in High School and we are counting down the years to an empty nest. I get to see my kids in NYC regularly when they are not skiing and living the NY lifestyle. All seems to be good here, and happy wishes to all the remaining muggs.
So Variety is now owned by the race car driving son of Roger Penske, a fitting end of the long track we have all raced down. Deadline.com and other Penske Hollywood blogs have a sister publication with an amazing past. I am glad to be a speck in that history.
Cheers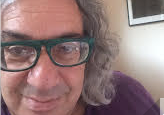 BRUCE ALDERMAN
New York, Dec. 28
I looked at my shelf and noticed the Variety 100th Anni mug which reminded me that that was twelve years ago! Sigh. Anyway back to 2017 — nothing major has changed in my life. I'm still at the Brooklyn Disctrict Attorney's Office. My wife is still a pediatrician. And we still live in New York City. I periodically go to the Simesite to check the news and I now look forward to reading how the muggs are doing.
Peter and Ian: a word of encouragement and thanks! Happy New Year!
So. No changes for me. Still Artistic Director of the Edinburgh International Film Festival, so still spending my time travelling to film festivals and markets; watching scores of new films and staging a festival once a year in lovely old Edinburgh. Always great to see Variety staffers old and new and also sad to see the passing of fellow muggs. So, little to update from last year. Family getting older and likely not so wiser. My tennis is as erratic as ever though my single-handed backhand is getting better – I view this as a bigger achievement than running a successful film festival.
MARGIE PREZIOSO
Sayville, NY Dec. 28
2017 seemed to go by in the blink of an eye. Big year for me…turned 70 (OMG). Luckly my husband and I are in good shape, not too many aches or pains. Many happy hours are spent with my children (2) & grandchildren (5). I have not seen much of the Balan ladies this year although I did reconnect with Idie Levine through Facebook. Idie worked very closely with both Syd & Bob Hawkins on the Front page of Variety … we were both very upset to hear of their passing. Wishing everyone a 2018 filled with many smiles. ..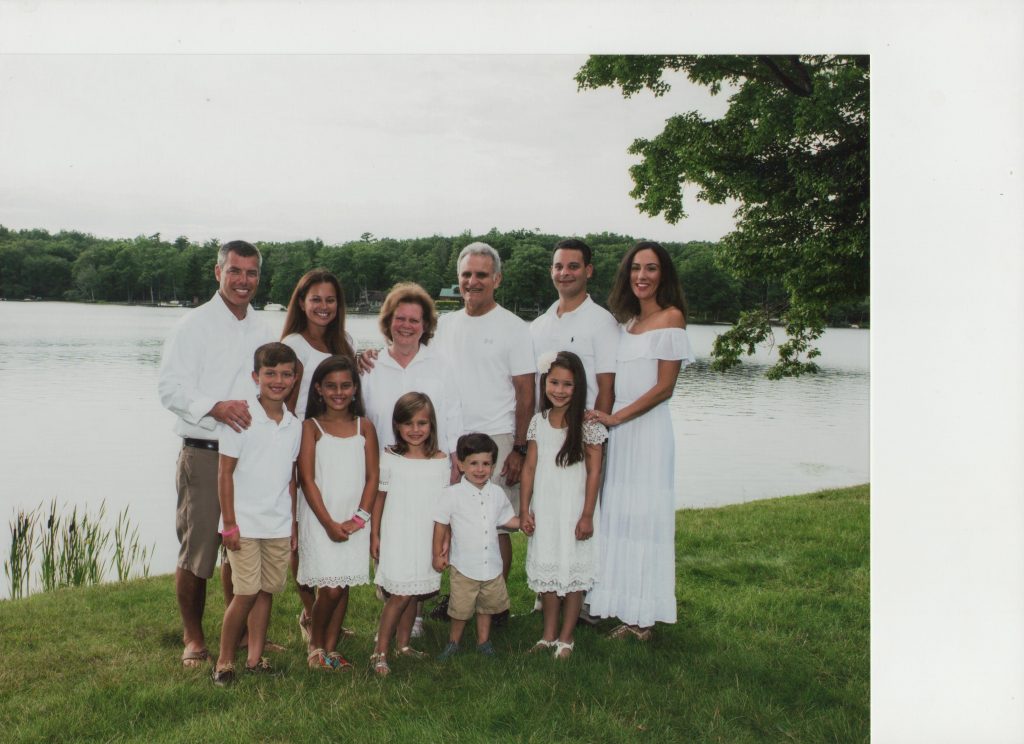 SAMANTHA STENZEL
Chicago, Dec. .29
Hiya Muggs!
I look forward to reading about what you folks have been up to, always a treat. I am still happily ensconced in my Sweet Home Chicago, although right now with a 10 degree temperature and heavy snow, I feel true pangs of nostalgia for Greece.
I have been mostly retired from the small group tour business that I had for 11 years. It was an extraordinary adventure, one that led me to many far off lands, much learning, lots of travel writing and most happily becoming friends with interesting and fun people.
My travel companions continue to enrich my life today and I assist as a consultant for them on their current independent travel. I often organize gatherings here in Chicago, ethnic dinners connected with a neighborhood walk, chats with local historians and stops at delis, crafts makers, community centers, often ending with a nightcap at an historic saloon.
One of my favorite international events was with a Portugal/Spain group of mine at a dinner with Peter Besas back in 2005. We ate at a historical restaurant near the Plaza Mayaor in Madrid. Peter gave us an insightful former aficionado's insight into the ritual of the bullfight. It was a highlight for us all, greatly enhanced the experience for those who went to the bullfight. I, along with others, demurred. We spent a sunny afternoon meandering in the old town, nibbling tapas and meeting and conversing with some friendly locals
I am writing often, editing more, although I wonder if it is a futile and unappreciated practice. Some of my work is paid, lots of it local news, other is volunteer for non-profs including my "Cat House", a cat sanctuary with a specific focus on helping the elderly keep their companion animals, a cause near and dear. And another favorite is CAPE, which supports supervised art projects in Chicago inner city schools. I am in a Greek conversation group, enjoy it immensely, hoping for a spring visit to my second home. I also am a folk music enthusiast, seek out venues that feature our folk artists, a promising amount are still flourishing.
I am for the large part healthy and happy. I hope you are too.
2017 has been the worst of times and best of times. I strive for an attitude of gratitude, I have so much to be thankful for. All in all, I am left pretty much unscathed. Being an optimist, I look forward to a fresh start in 2018.
Drop me a line, would be delighted to hear from folks I know, mostly from Cannes. And if you are heading this way, I can show you my kind of town.
Cheers to all,
Rock on!
Sam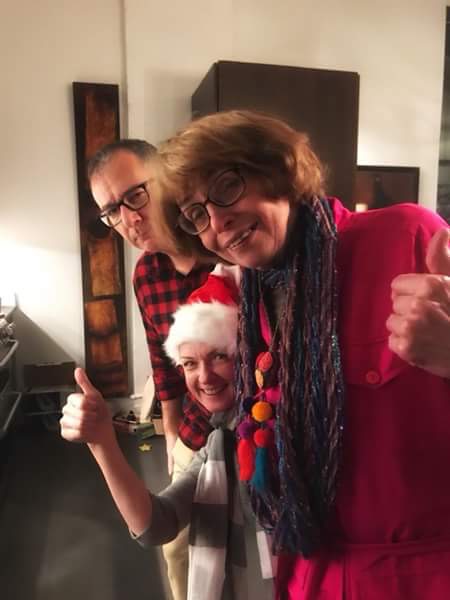 BRUCE BROSNAN
Louisville, KY Dec. 29
It's great to see Simesite still chugging along, after all these years. It is a nice way to keep track of all the news from the old gang. I was sorry to hear of the passing of Syd and Bob this last year. I got to know both of these fine gentlemen quite well, despite the generation gap. Mostly from long dinners (and a few drinks) at George's, on press-check nights. I have lots of fond memories of hearing the legendary Variety stories from them, and the other old-timers (particularly Mort, Jimmy, Murray and Abie.) Thankfully Peter chronicled some of these stories in his book. Well, at least the tamer ones.
After my 24 year stint at Variety in New York and LA as graphic designer and Art Director, I moved to rural Nebraska to take a job as Marketing Creative Director for Cabela's. This is one of the largest outdoor retailers in the country. I enjoyed a blissful eight years of directing camping, fishing and hunting photoshoots in some of the most beautiful natural locations on the planet. They always gave me a generous budget and total creative control. I was totally in my element! However all good things must come to an end. The company was changing, my two girls were getting older and the small town was getting a bit claustrophobic. It was time to move on.
I looked for a while, but many of the jobs that I was interested in were in New York or LA. I was done with big city life, so kept looking. In 2014, I final found a perfect fit with Amazon.com. They have a number of large photo studios across the globe and I found a job just outside of Louisville, KY. I now work on quality control systems (think machine learning) for large scale photo production. It was totally something new and really forced me to develop a whole new skillset. It is amazing to see how technology has moved us from t-squares, razor blades, and stat cameras to algorithms and AI. I can't image what the next 100 years will bring to this field.
I still love to travel and I have recently ventured to Ireland, India and Bali. In 2018, I'm looking forward to more long layovers and cancelled flights.
Best wishes to all the muggs and their loved ones for a Happy, Healthy and Prosperous New Year!
MIKE MALAK
Los Angeles, Dec. 31
A NATPE Ghost Story and a Costume Party Picture.
The photo is of me, as Walt, at my brother-in-law Bob's Arizona home for his 60th birthday Disney-themed party. Also shown, is my dog Cosmo, a just-in-the-nick-of-time rescue from the pound. Bob owns him, now, and takes Cosmo, frequently, to Puerto Penasco where the poor thing lounges about on the sand.
I've continued to write a weekly political column for the Bayou Buzz Louisiana, aka, the Dead Pelican, Louisiana's Underground Press, based in Metairie, once a suburb of New Orleans. I first developed an affection for New Orleans during a 1970's NATPE Convention. Warner Brothers Television threw a party, one night, very deep in the French Quarter at a walled mansion. It was populated with numerous local ladies and gentlemen, and servants and maids, all of whom dressed in ante-bellum garb. A chamber orchestra played in the drawing room and the house was filled with antiques, properly so, as it was a historical property where certain famous people had lived; and died, in fluffy, but creaky, beds that docents tended with the same awe and respect the chefs lavished on the food.
After a while, despite admonitions to the contrary, I decided to explore the Quarter, alone, and on foot. Scarcely, after beginning this unplanned walk-about, the fog dropped, leaving near zero visibility compounded by very low light. Hours later, after being startled by muffled voices that seemed to follow me, but didn't answer when called to, and animals that sounded like hounds in the distance, but scurried like cats when nearby, I was thrilled to see an open doorway, at 739 St. Peter's St. It was illuminated by candlelight and, surely, I felt, had a phone which, thankfully, I believed, would allow an escape from my, earlier, wander-lustful folly born of Sazerac and candied violets. Drawing closer, I stopped short when I perceived a nearly naked woman inside the open door. She had flowing, long, dark hair, and was draped about in something loose and filmy, like ivory gauze, that cast shadows as she jumped back and forth over a large candle in the middle of the entry room. She seemed to be singing, softly, in what I assumed was a ritual because her movements, though fluid, were deliberate. I pondered what I was seeing until I saw the sign. It read Marie Laveau's Voodoo Shop.
Curious, but reticent because of an unfamiliarity with New Orleans' local customs, especially, as they pertained to Voodoo, I felt it prudent to leave without disturbing the woman, or spirit, or Laveau, or whomsoever I'd just seen, if anyone, and quickly retired back into the, now, bone-chilling fog. After another half-hour of aimless wandering a clearing appeared, atop of which sat St. Louis Cathedral from which spot I found my hotel.
Make of it what you will, but Marie Laveau was a habitué of the old Cathedral, and involved it in many of her faith practices. If you've read this far, I swear this is a true story that explains, in part, my affinity for the Buzz, the Dead Pelican, and Marie Laveau. I haven't been back to St. Peter's Street since then, but, nonetheless, look forward to another rendezvous. If you know the place drop me a line. One thing's for sure, next time I'm taking Google maps.
Happy New Year!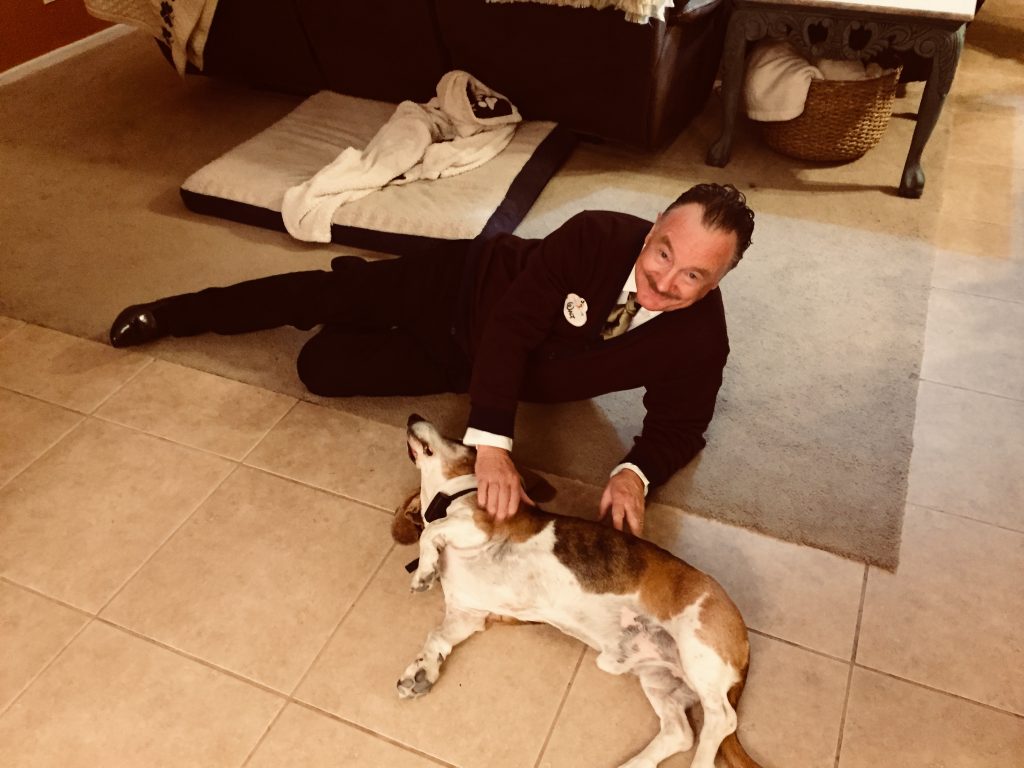 As one grows older, the years seem to whiz by with greater speed. This year was no exception and it went by in a blink of the eye. However, it is comforting to recall that I did take a number of trips and got in a lot of scribbling. The photo is of my granddaughter and me in front of the theatre in London where, together with my son Mark, we saw The Mousetrap, in my case for the third time. I recall it was already playing in the same venue when I first trod the pavements of London in 1956 at the tender age of 23.
Another memorable trip was taken by the three of us to New York during Thanksgiving Week, when we even managed to catch the Macy's parade. The trip mostly enabled me to revisit old college friends from my days at City College. Other trips included San Sebastian for Christmas and sorties around Madrid to research a new book Mark and I are finishing, to be published next year by our trusty Madrid publisher, in both Spanish and English editions. (Hidden Madrid 3 is the title). Also due to appear in 2018 is my semi-autobiographical book, A Yank in Franco Madrid, covering my experiences here between 1959 and 1965 as freelance writer, editor, translator, radio broadcaster and Variety mugg.
All best wishes for the New Year to all the muggs out there.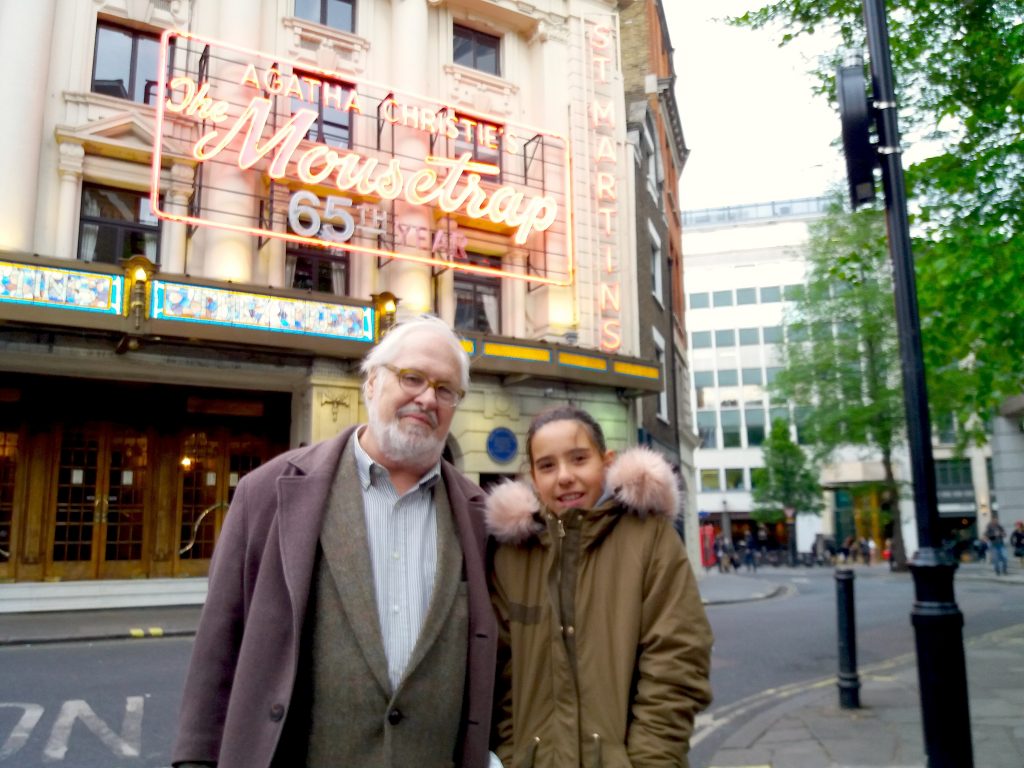 MARK SILVERMAN
New Canaan, CT Dec. 31
Dear Muggs: Happy New Year to all of you, near and far, and may the New Year shine bright for all. I am enclosing a nice caricature of my father Syd that was done by Idie Levine, Syd's personal pick to shadow him with X-acto knife and ruler, back in the Valley Stream days, while he pieced together the weekly jigsaw puzzle that Variety was, chronicling the business every Tuesday, like a watchman making the rounds.
So we lost Dad this year, but he had a great run. I will miss him, as a son misses his father, but also as a boss, who embodied all the qualities of the paper itself: integrity, truthfulness, composure, and a trustworthy voice you could rely on as a film exhibitor, distributor, or the talent doing the real work.
As a little bit of whimsy, or perhaps in the vein of "I can't believe they did that," I also attach a pair of socks depicting the Norman Rockwell painting for a Saturday Evening Post cover during the Depression, insinuating the end of Vaudeville, the forlorn couple, Dolores & Eddie, looking dejected atop their steamer trunk, a folded copy of Variety in Eddie's pocket. My wife Pam came across them at Lord & Taylor in Stamford, CT while shopping for Christmas presents, and each of our kids now has a pair. Not quite the same as Judy Garland's ruby slippers from The Wizard Of Oz, but to me they are just as iconic where I come from.
I also attach a copy of that Norman Rockwell cover that hangs in my "Man Cave" in New Canaan, Connecticut. It may be the very same one that resided in the 1st Floor window of the office at 154 West 46th St., but I'm just happy it still exists. FYI, the original painting for the Saturday Evening Post cover hung over the tv in our den in White Plains, NY, where Syd and Jan raised us. It burned to a crisp in the fire at the house in 1990 that nearly took their lives, thankfully the dog woke them up in time, yet the dog didn't make it out. Bogey said to Ingrid Bergman, "We'll always have Paris." I say, "At least we'll always have the socks."
Let's also raise a glass to the dearly departed Bob Hawkins, who also succumbed this year. I point all to the Simesite posting about The Hawk, and if you haven't read it, or didn't know his background and how he came to Variety (some would say Variety came to him), I urge you to take the time; he lived a fascinating life during a fascinating time. Pam and I had a wonderful dinner with him in Rome, in 1998 or so, at his "local" bistro I think near Trastevere, which was as memorable as a corner deli, but with the best Italian food you've ever eaten. Pure Hawk, in his element. RIP, amigo.
And, I find it interesting that Jay Penske now owns the other iconic magazine of the 20th Century, Rolling Stone. Not sure what else is left that's worth buying, but I think we're in good company, to be honest.
HNY one and all.
FRED LOMBARDI
Elmwood Park, NJ Jan. 6
2017 was not a particularly good year for me but I have to admit that it did provide some drama which might make this summary a bit interesting.
After her companion died in 2013 my mother moved in with me. In the ensuing time her physical and mental abilities have diminished although she remains alert and coherent despite her share of senior moments. While this has increased my responsibilities as her caregiver, I also began experiencing some health problems of my own. After incurring several stomach attacks I checked with my doctor who recommended a CAT scan which revealed that I had an abdominal hernia. I consulted a surgeon who said that since I had only a small tear in my abdominal wall, surgery was not urgent but should be done in a reasonable amount of time. I would come to learn that a small tear could be even more dangerous.
On the evening of November 6 I suffered a stomach attack which did not subside like the others. As the pain showed no signs of abating I called 911 for an ambulance. I also took the precaution of phoning my neighbor to look in on my mother, who was then sleeping, while I went to the hospital. Of course, emergency rooms are crowded and waits are long. I didn't get my CAT scan this time until 1 A.M. while the pain grew more intense.
About an hour later the surgeons spoke to me and told me that part of my intestines had gotten caught in the gap between my abdominal wall and I was in danger of strangulation. There was no option but for an immediate operation.
While I waited for the doctors to prepare for the operation I was given morphine to combat the pain. It didn't stop the pain completely but at least it made it milder. I also phoned my neighbor and asked him to contact my brother in Baltimore.
So at 4 A.M. I was wheeled into the operating room. (I was assured that all the doctors were on the late shift so no one would be dozing off during the operation.)
Things turned out O.K. and by the end of the week I was to be released from the hospital. However, I began suffering from nausea. The doctors thought that I was just experiencing an upset stomach and gave me some medication before I went home. But the nausea persisted almost continuously.
I was soon back in the hospital.
It was then discovered that I had contracted an intestinal infection. As the doctors explained it, after the operation I was given a lot of antibiotics and unfortunately they killed the "good" bacteria as well as the bad guys. This left me vulnerable to infections which unfortunately often flourish in hospitals.
After another week and giving me the proper medication to kill the infection I was again ready for release. Unfortunately, the staff couldn't find my clothes and so I wound up leaving the hospital in my pyjamas.
My brother took care of my 92-year-old Mom during my hospital stay. She was placed in a nursing home before I was released to get therapy for her arthritis while I could recover at home. She'll be returning home soon and I've been busy making preparations and doing things I hadn't previously had time for.
Some good news. The week before I went into the hospital I recorded my second audio commentary for a Kino Lorber DVD release, this one for another Allan Dwan/Gloria Swanson silent film collaboration. I hope to be passing on more information when it's ready for release.
I have lots of ideas for more writing projects for 2018 but we'll see how much time I have for them.
Best to all my fellow muggs.
end