New Canaan, CT, Jan.6,2022
Right off the bat, I apologize for the late submission, but in my racket (stocks, bonds, etc.), the end of the year gets pretty cuckoo.  In addition, Pam and I had to postpone Christmas Eve with our 4 kids and their significant others, because we both got Covid a few days before Christmas.  After 10 days of isolation, me in the home office, Pam in the upstairs master, I went back to my January 2021 submission and point interested muggs to that as a backgrounder, since for the most part, NOTHING has changed in the past year.  Well, almost nothing.
We both were double vaxxed, had our booster shots and flu shots, so I don't feel that "breakthrough" is the right adjective to describe this outcome.  It sounds a little too positive.  But luckily, our symptoms were relatively mild, our youngest daughter Olivia delivered 48 square meals to us over 8 days of "caring" for us old fogeys, separated and masked, and we managed to celebrate Christmas with our kids here in New Canaan CT on New Year's Eve, with son Alex and his wife Liz on FaceTime from their new home in Boston.
It's now been almost 2 years since I have been one of the WFH legion. Our office in Greenwich called us back to work Sept. 9 officially, and I dutifully showed up 2 days a week until last week when it closed again, after I got the bug. I hope this new variant spins itself out and we regain some normalcy. I do miss going to the bijou, yet there is just so much content globally on streaming platforms that if you can't find some really great longforms and one-offs, you're not trying very hard. We really miss traveling, and call me a fuddy duddy but I'm not looking forward to strapping on a set of VR goggles to visit the Meta Riviera. But I'm positive billions will be made from it.
My original 2020 golf trip to Scotland was postponed once again due to Covid concerns, now moved to August of 2022.  But manna from heaven fell during early October when I filled in for a cancellation on a friend's trip that included a round on the Old Course in St. Andrew's, which I had never played.  Decent weather at Gullane #1, North Berwick West, Carnoustie, Kingsbarns, but the caddies at Muirfield said they had "not seen rain like that all year."  We played anyway, skipped the afternoon round, and made the famous coat & tie guest luncheon last until 4:00.  The real ordeal was not getting tested before, during, and again to return, but flying for 8 hours from Amsterdam with a mask on.  After that, Pam decided she needed a golf trip and we went to Charleston, SC for a long weekend.  No longer a golf widow, I have created a monster, but it's a nice problem to have.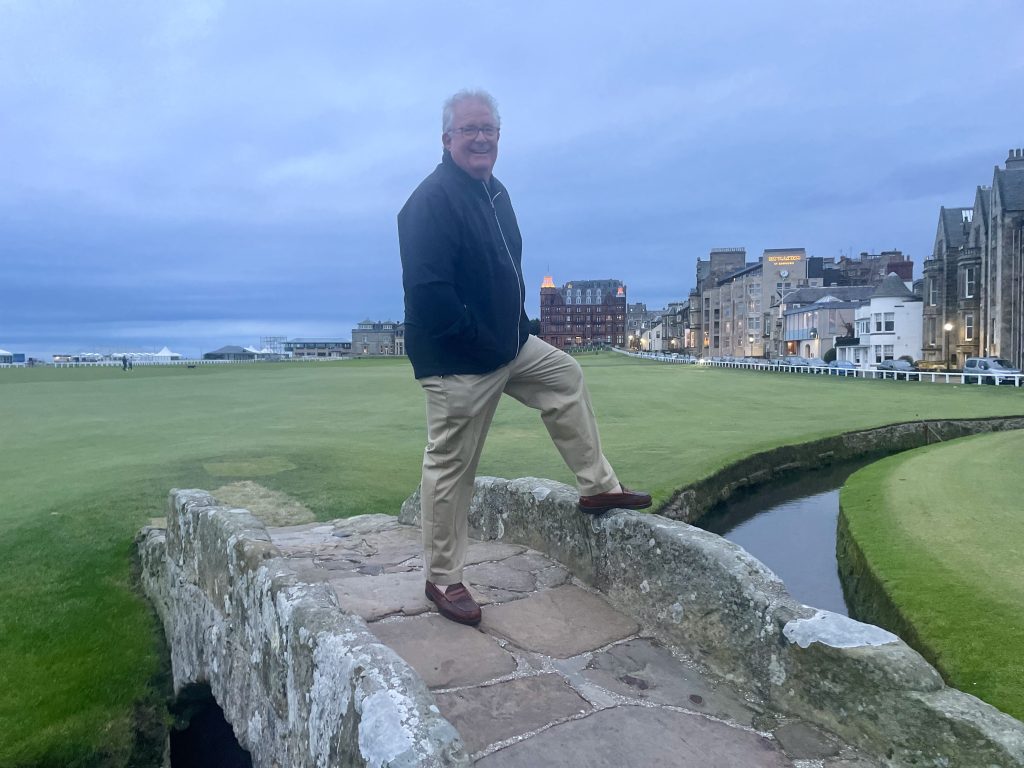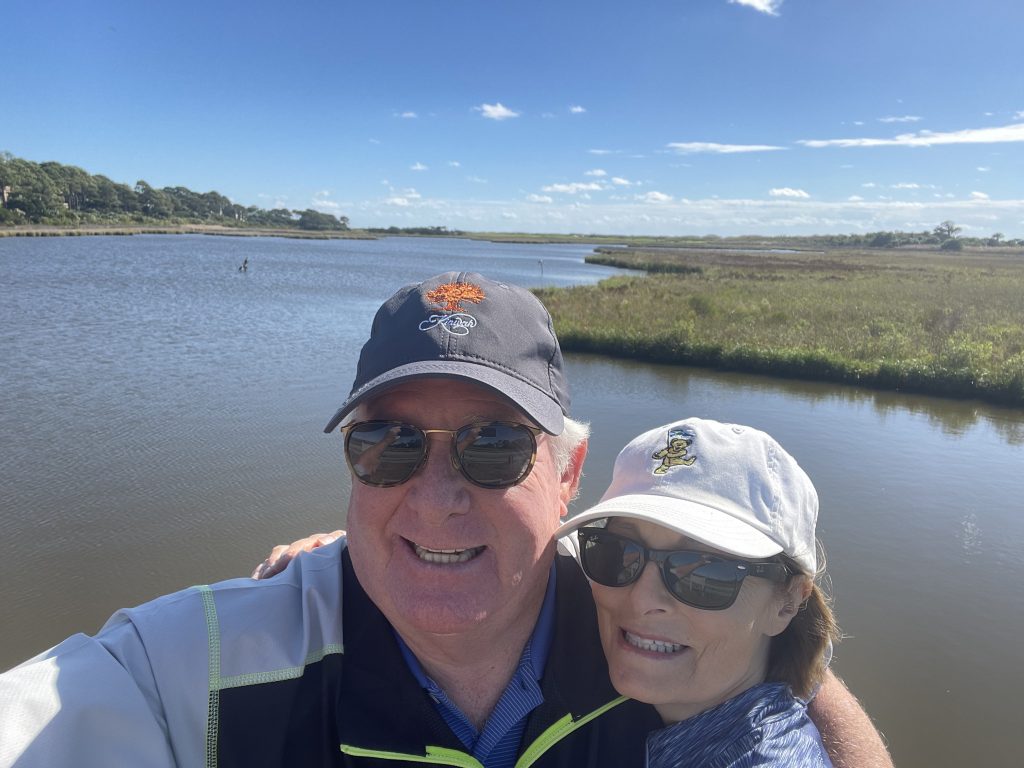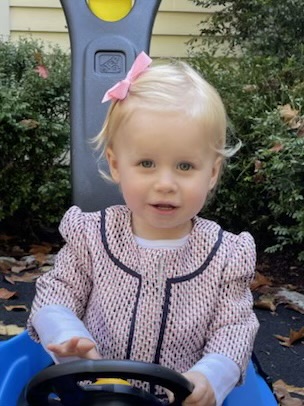 Since I'm late, I had a chance to read through some of the other posts.  I think we all could use Harlan's organizational skills to be that busy during a pandemic, and Pete's tale of the Malibou Lake fires is scary indeed, albeit with a relatively happy ending.  I'm going to have to read Norman's post again, in order to gain further clarity. ;> )
Anyhoo, it's really something that there's still a saloon, or a salon maybe, where muggs can still congregate and update their comings and goings after all these years, so kudos to Peter and Ian for keeping the flame burning.  Here's hoping that 2022 brings an end to this feisty virus and we can all get out, about, and go to the flicks without fear.  Cheers!
END